BOOKISH: "Great art is horseshit, buy tacos"
Angel Hogan, Henry Baker and Cassendre Xavier | Don "Joe Sixpack" Russell | Books Through Bars | Alex and Ahesha Catalano | Philadelphia Youth Poetry Movement | Keith Richards' birthday | Chester County Fiction
BOOKISH: "Great art is horseshit, buy tacos"
Each week, Francesca Crozier-Fitzgerald puts together a rundown of book-centric events that'll keep you "lit" like a birthday candle all week long.
[ tonight ]
➤ "Great art is horseshit, buy tacos"
"Writing is something that you don't know how to do. You sit down and it's something that happens, or it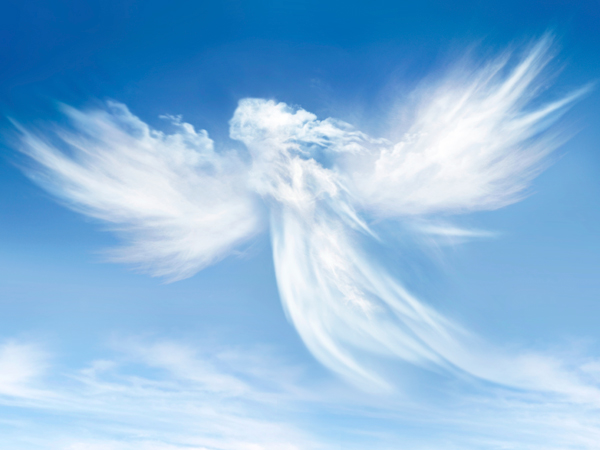 may not happen." Out of all the incredible verses, dialogues and commentaries Charles Bukowski created during his lifetime, this one seems to inflict the most gratifying slap upside the head. Messages such as this one are often comforting, not to the bestselling author, but to the local artist, writer and poet that practice littering their verses upon neighborhood cafés and open mics. To keep the local voice alive, poet and curator Angel Hogan (pictured) has designed a reading series with Bukowski's bastard hybrid, Henry Baker, and featured musical guest Cassendre Xavier. 8-10:30 p.m., free, Perch Pub, 1345 Locust St., drexel.edu.
[ wednesday ]
➤ Ho, Ho, Hops
Are you that girl or guy who sits down at a bar, stacked with locally brewed craft beers on draft, and asks for Miller Lite — the same beer you drank at sixteen from a poorly tapped keg in the middle of an abandoned parking lot? Stating that you are not a beer person is no longer an excuse, at least not in Philly. Don "Joe Sixpack" Russell, Philly's Daily News beer columnist, and one of America's best-known beer writers, educates Philadelphia on the hoppiest spots to acquire "the taste" around our city. His new book, What the Hell Am I Drinking, can make a great gift to a notoriously embarrassing bar partner. 7:30 p.m., free, Free Library, Central Branch, 1901 Vine St., freelibrary.org.
[ thursday ]
➤ Books through Bars
The act of reading is often used to escape or distract oneself from a difficult and stressful environment. When this environment is prison, finding solace between the pages is all the more appealing. As an extension of the Philadelphia project Books Through Bars, the Eastern State Penitentiary will host a joint event with a recital from UPenn's Glee Club and the book donation drive. If every guest brings one book, the mundane blocks of behind-bars downtime can be much better spent this holiday season. 11 a.m.- 2 p.m., free w/donation, Eastern State Penitentiary, 2027 Fairmount Ave., (215) 236-3300, booksthroughbars.org.
[ friday ]
➤ DIY Marriage Counseling
Keeping a journal of the epic journey from engagement to wedding day is the new childbirth on YouTube.
Why, you may ask? Americans are obsessed with sharing (read: selling) the incredibly private corners of their lives — be it psychological, sexual or emotional — with the rest of America. In their new release, 365 Days Until…The Journey to Our Wedding, Alex and Ahesha Catalano spent every night of the 365 days before marriage recording the day's events — from cake decorations to personality-flawed contemplation. For those quickly approaching their own winter white wedding, the Catalano's might have some tips. 7-9 p.m., free, The Doylestown Bookshop, 16 S. Main St., 215.230.7610, doylestownbookshop.com.
[ saturday ]
➤ Philadelphia Youth Poetry Movement
Philadelphia's Youth Poetry Movement's list of rules and regulations should be enough to intrigue outsiders, future participants and fans. It declares that all young bards must be Philadelphia residents, fall between ages 13 and 19, hold a minimum GPA of 2.7 and have waited 2 years since their last membership. With this agenda, the Movement is geared to ensure that verse material is culturally relevant, focused on the youth experience, and that the group remains dedicated to all fields of their education. They will showcase the fruits of their strict regiment and labors this weekend. 6-10 p.m., $10, The Rotunda, 4014 Walnut St., phillyyouthpoets.org.
[ sunday ]
➤ Keith Richards' Autobiography
I'm not sure what it is, but for some reason when world-renowned rock star Keith Richards says the phrase, "been there, done that," we are inclined to believe him. Today, on his 68th birthday, Richards' jam-packed past of memories, retained, forgotten, embellished by drug use or recounted by a kind friend, should be celebrated. His memoir, Life, might explain what he meant when he said, "The rock's easy, but the roll is another thing.." All day, free, on your own, undisturbed cloud.
[ monday ]
➤ Phoenixville Phiction
Everyone has read a fiction novel or short story, but admiring the work is much different than producing the craft. Thirteen local fiction writers and authors of Chester County Fiction will talk about their personal writing processes, writer's blocks and rewards when mastering the art of writing fiction. Share your own writing experiences and bring questions. 7 p.m., free, Phoenixville Public Library, 183 Second Ave., phoenixvillelibrary.org.
Have a lit event you'd like to see in an upcoming Bookish? Email Francesca at francesca@citypaper.net.