BOOKISH: Tough turkey!
Lisa Scottoline and Francesca Serritella | The Making of Pink Floyd: The Wall | Thanksgiving with Capote | Amazon's Black Friday deals | "Big Al" Meltzer | Remembering the troops | Charles Mann
BOOKISH: Tough turkey!
Each week, Francesca Crozier-Fitzgerald puts together a rundown of book-centric events that'll keep you "lit" like a firecracker all week long.
[ tonight ]
➤ Like Mother, like daughter
If you follow their Sunday column, Chik Wit, in the Philadelphia Inquirer, Lisa Scottoline and daughter Francesca Serritella (pictured)have practically invited you into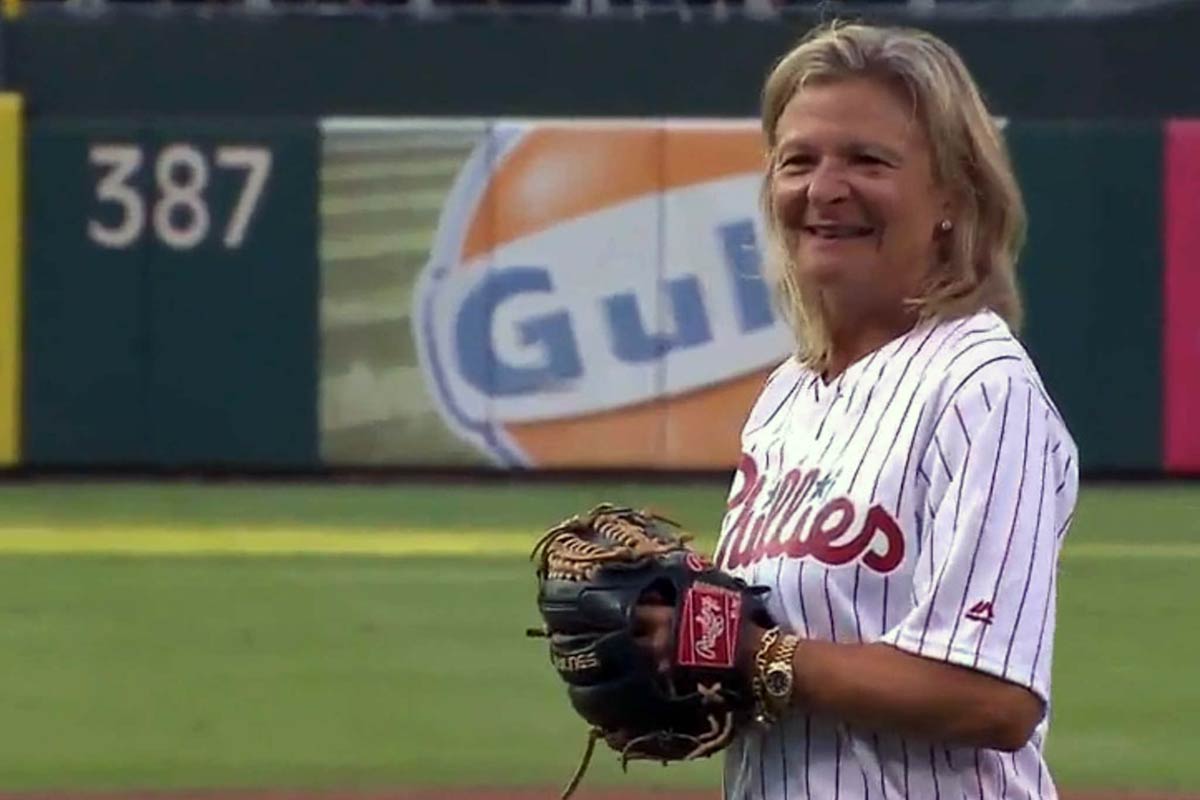 their home for coffee and gossip. Their offering is a breath of fresh air to similarly conflicting mother-daughter duos. It examines the blessing in acquiring a natural best friend from this bond, as well as the reasons you sometimes might want to grab that friend by the hair and yank really hard. Today, the punchy columnists will release Best Friends, Occasional Enemies, a longer version of their column in book form. While it may not be the page-turner that gets fellas fighting for a copy, women of all ages will find something in it they can relate to. 7 p.m., free, Barnes & Noble, 301 Main St., Exton, 610-524-0103, barnesandnoble.com.
[ wednesday ]
➤ "Just a-nother brick in the wall"
I don't think many would call Pink Floyd's eleventh studio album, an ordinary production. Designed as a rock opera, The Wall tells the tale of main character Pink and how his traumatic childhood, dismal formative years and gradual slope into habitual drug use intensified his disinterest for human relationships and contact. The character, "loosely" based on the life of bassist Roger Waters, is "comfortably numb" and content with his existence behind a wall — away from society and its phony figurines. The tale was released to the public in stages and on this date in 1979, the album Another Brick in the Wall (Part 2) began its four-week parade at No. 1 on U.K. charts. The entire opera was released a week later in the US and since that time its curious nature continues to dumfound fans and simpletons alike. To read a passionate chronology of this phenomenal production process, with Waters' perspective in the foreword and many exclusive interviews throughout, pick up Gerald Scarfe's The Making of Pink Floyd: The Wall. All day, $19.77, a quiet, padded room.
[ thursday ]
➤ Thanksgiving with Capote
Despite their holiday setting, Truman Capote's A Christmas Memory and its sequel, The Thanksgiving Visitor, retain the author's penchant for peeling apart the human psyche with a scapel.
The series, predominantly autobiographical, was a hit with everyone besides Capote's relatives. They were not too "thankful" for the way they were portrayed, announcing that Capote exaggerated an emotionally troubled childhood in the series and painted a negative picture of the Capote clan. When the book was well received by the public, however, I imagine the bold, snooty Capote took one look at his relatives and said something like, "tough turkey."
[ friday ]
➤ Book Friday
It's Black Friday and chances are many of you will be throwing elbows and tantrums in the name of holiday cheer. Why not save yourself the aggravation, and simply log onto amazon.com for some point-and-click Black Friday deals. From your warm, peaceful living room you can do all your Christmas shopping for relatives and have books knocked down by half the price. Save that energy and patience for the Thanksgiving party. All day, your couch with nothing but a credit card and remote in hand.
[ saturday ]
➤ Giving Thanks to "Big Al"
Attention Philadelphia sports fans: Take a rest from whining about the status of our teams and focus on the relatively consistent element of Philly sports — the good old-fashioned sports broadcasting that has given us the greats like Harry Kalas, Merrill Reese and "Big Al" Meltzer. As "Big Al" celebrates his 50 years in the business, this man — known for his inclusive narration of the Big 5 Basketball —will release his memoir, Big Al: Fifty Years of Adventures in Sports Broadcasting. Inside are never-told sideline tales and encounters with athletes, fans and coaches. Meet and chat with Big Al this weekend and buy that book for Grandpop and Dad's stocking. 11-12:30 p.m., free, Main Street Realty, 730 Haddon Ave., 
Collingswood, N.J., 856-858-9275, mainstreetrealty.com.
[ sunday ]
➤ Thanksgiving with Troops
Regardless of how much the slop has improved over the years, the chefs on armed force bases cannot
reproduce the warmth of a home-cooked Thanksgiving meal. No offense chefs; it has little to do with the actual food and a lot about the company. Help our troops feel that they are back on the friendly streets of Philadelphia by writing letters of gratitude for their service. Tell them about the Christmas lights popping up in storefronts and on streetlamps and get them prepped to see it for themselves very soon. noon-5 p.m., free with museum admission, National Constitution Center, 525 Arch St., 
215-409-6600, constitutioncenter.org.
[ monday ]
➤ Liar, Liar Pilgrim Pants on Fire
Remember the friendly illustrations in Thanksgiving-themed children's books, romanticizing the moment the Mayflower landed? These were most likely planted in our brains in kindergarten, with pictures of handshakes between Native Americans and Englishmen and vast, empty forests transformed into farmland and grazing lands for livestock. In his book, 1491, author Charles Mann (pictured) presents an America that was far more populated, urban and technologically advanced than European settlers wanted to let on … shocking! Mann will discuss his revelations this week, so come with questions and a non-turkey-coma brain so you can absorb this valuable information. 7:30 pm, free, Briar Bush Nature Center, 1212 Edge Hill Road, Abington, 215-887-6603, briarbush.org.
Have a lit event you'd like to see in an upcoming Bookish? Email Francesca at francesca@citypaper.net.