CURTAIN CALL: Around the world in Philly plays
Each week, Michael Gold breezes past those big-name theater companies to turn a spotlight on Philly's indie stages. This week: Two trips to Ireland, a misguided soprano at Center City Theater Works and pay-to-pee bathrooms at Drexel.
CURTAIN CALL: Around the world in Philly plays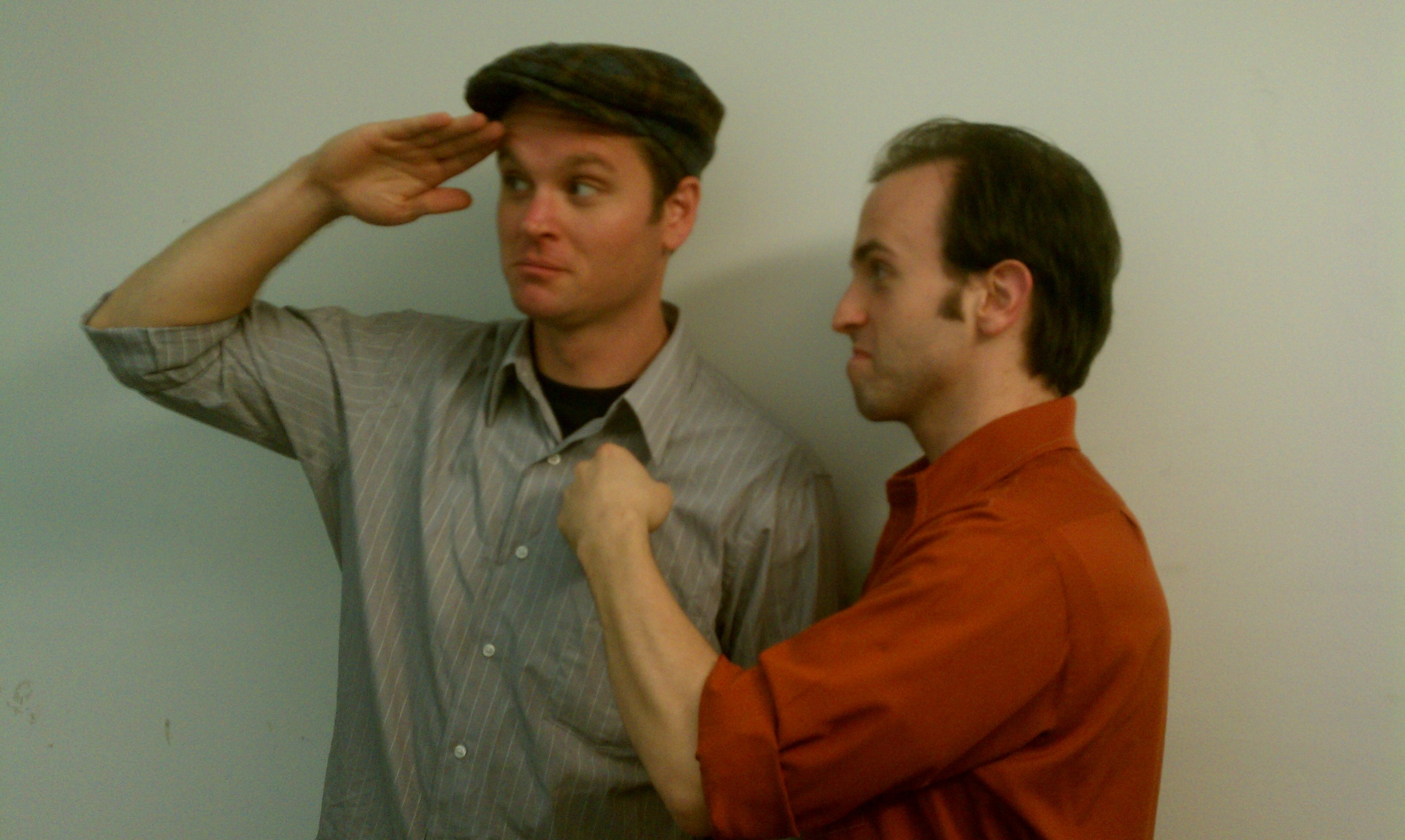 Irish blood runs deep in Philadelphia, so it's no wonder the city now boasts a second company dedicated to works from Eire. With its inaugural production this weekend, upstart Irish Heritage Theater joins Inis Nua (more on them later) in celebrating culture from across the pond. IHT, which doesn't plan to delve into the modern fare that makes up Inis Nua's repertoire, will start with a production of Brien Friel's Philadelphia, Here I Come!. The tragicomedy follows Gareth O'Donnell, or Gar, as he prepares to emigrate from Ireland and settle down in the City of Brotherly Love. As Gar wraps up his life on the Emerald Isle, we see two different sides of an anxious young man: his public self (Dan McLaughlin, left) and his private inner thoughts (Steve Medvidick). Friel's play is both tender and witty, meaning IHT will get a chance to show off its tragic and comedic chops all at once. How's that for a mainstage debut?
May 5-20, $25, Walnut Street Theatre Studio 5, 825 Wanlut St., irishheritagetheatre.com.