EXHIBIT REVIEW: "Mongrelisation" at Lucifer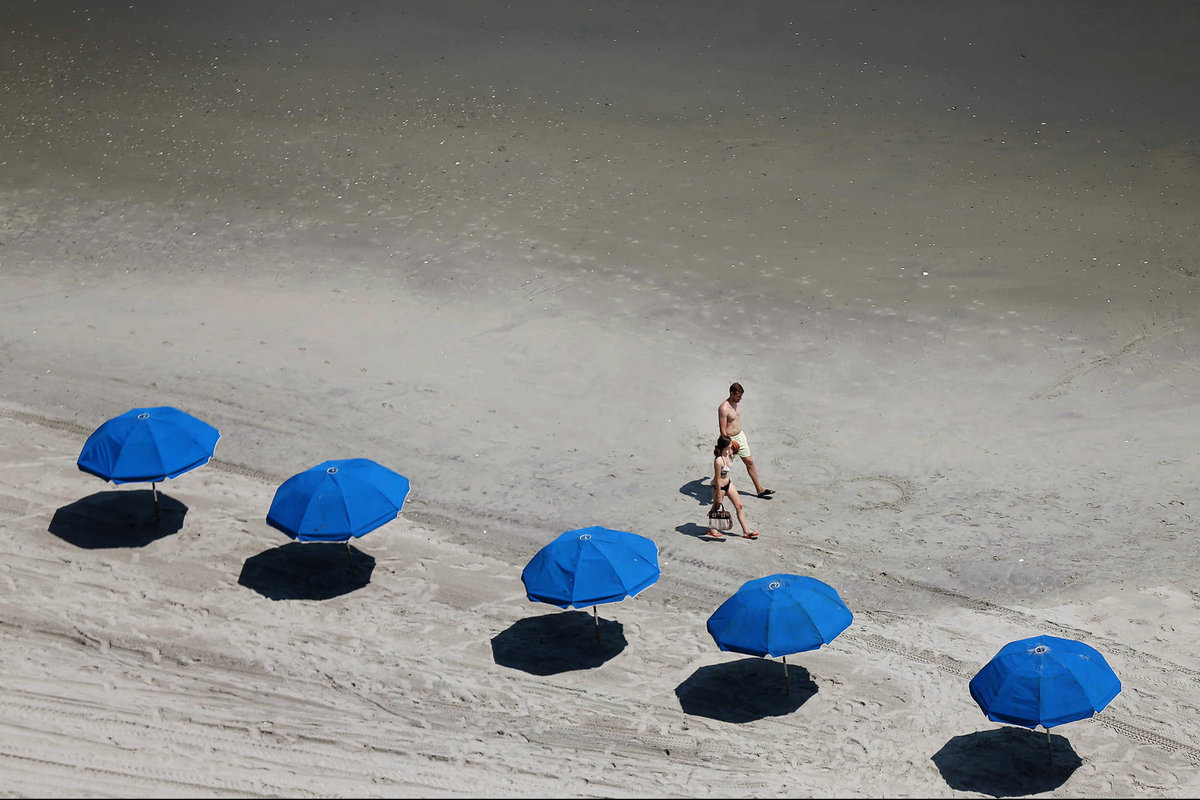 What happened in Vegas did not stay in Vegas for artist Kate Bodine.
EXHIBIT REVIEW: "Mongrelisation" at Lucifer
What happened in Vegas did not stay in Vegas for artist Kate Bodine. After a stint in Sin City, she got booted back East without a job, sufficient funds or any real plan at all. Any plan, that is, until Louis Senofonte saw her art.
Owner and proprietor of Lucifer clothing store on 15th and Pine, Senofonte hosts monthlong art shows for up-and-coming locals who may otherwise go unseen and unknown. "We look for artists who produce new, innovative art that they believe in, but that has not been shown in galleries yet. We give artists a chance to get their name out there and gain the confidence to produce more. Kate is definitely that person."

The series that sold Senofonte in seconds, now hanging around the store for the duration of October, is titled "Mongrelisation." It was born out of a totally separate project that Bodine was working on involving portraits of circus freaks and one painting in particular involving midgets. She could not get the faces to look realistic, so, as Kate says, "I thought, how do I get around this? Then I decided to just make them weirder by putting animal heads on them. And it worked."

In one month, Kate turned around nine pieces for the series, indicating an incredible work ethic. "I've been painting for many years on and off. I've always just done it, but it's never really been that force that pulled me along. After I got kicked out of Vegas, though, I realized I have my roots and my two hands. I might as well use them."

"Mongrelisation" is a sample of the many possible combinations in this sub-category of surrealist art. She has placed a lynx head on an Inuit woman's body, carrying a baby buffalo in its back sack. A graffiti pigeon splashes white paint on black bricks next to a checkered-shirted hipster moose, a dehydrated man crawling out of the dry earth with a vulture head, and four African nomads trekking through the desert, armed with traditional tools and modern weapons. Their necks support the large heads of an elephant, hyena, wildebeest and zebra. You might be tempted in each case to dig deep for one precise, metaphysical explanation for Bodine's decisions. She warns against this.

The pieces in "Mongrelisation" are not statements on evolution or meant to inspire politically charged conversations about poverty, third-world hunger or African warfare. "Art is just fun sometimes," says Bodine. "It can come from mistakes, but it might just work. Something just pops. For me, it was the safari piece that made me realize, yeah, I'm onto something here."

Being a part of Lucifer's art show series is a huge moment in Bodine's young career. It marks her debut in the Philadelphia art scene — a place to which she has always aspired. "The scene here in Philly is so raw and underrated. We have artists just finding themselves in their late 20s, getting into shows, and getting their name out there."

Above all, Bodine is grateful to be starting out in a city that genuinely appreciates art in all forms. As she says, "It's just great to be able to give back to this city that has given me so much."

"Mongrelisation," through Oct. 31, Lucifer, 350 S. 15th St., 267-402-8425, luciferphilly.com.