QUEUED UP: Holy Rollers
Jesse Eisenberg's portrayal of an Orthodox Jew turned drug mule in Holy Rollers is the perfect antidote to the spring holiday blues.
QUEUED UP: Holy Rollers
Movie critic (and the guy who compiles our weekly repertory film listings) Michael Gold reviews his favorite Netflix Instant flick of the week.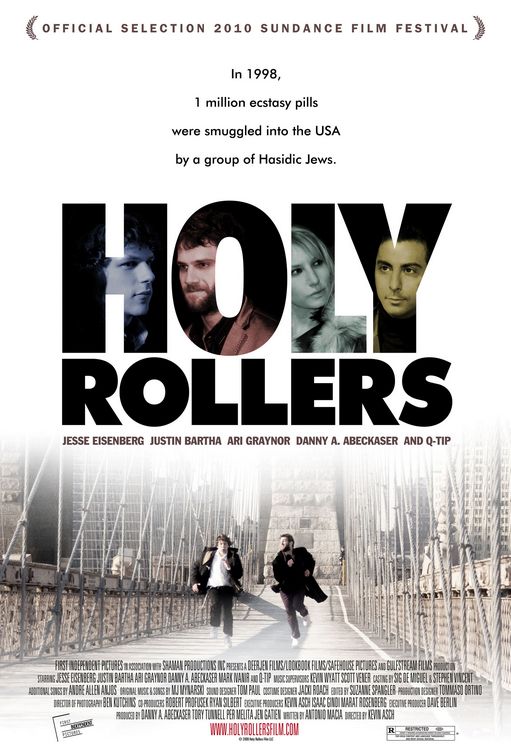 With Passover and Easter on the horizon, it's a busy, religious week for worshippers of the Judeo-Christian persuasion. Whether purging your house from the scourge of carbs or solemnly washing your feet, it doesn't take long for that religious observance to become fairly daunting. Dying eggs and looping "A Rugrats Passover" will certainly lift the mood, but with that comes pangs of guilt for skipping spiritual duties for more mind-numbing fare (same goes for watching Hop).
Firmly splitting the difference between religious reflection and secular entertainment, Holy Rollers is the perfect antidote to the spring holiday blues. Clad in all black and rocking some side curls, Jesse Eisenberg shines as Sam, a naïve orthodox Jew looking to make some extra bucks as a drug mule. The intense stigma the entrepreneurial Sam receives from his community will be a familiar feeling to anyone at the receiving end of scornful looks at family dinners. Eisenberg artfully plays a young man trying to forge his own path, but this coming-of-age story is laced with just enough religion to fulfill the week's spiritual obligations.
(michael.gold@citypaper.net) (@migold)