QUEUED UP: Sidney Lumet's Network
Sidney Lumet's Network makes it hard not to feel complicit in the summer screenings of Hollywood's artless fare.
QUEUED UP: Sidney Lumet's Network
Movie critic (and the guy who compiles our weekly repertory film listings) Michael Gold reviews his favorite Netflix Instant flick of the week.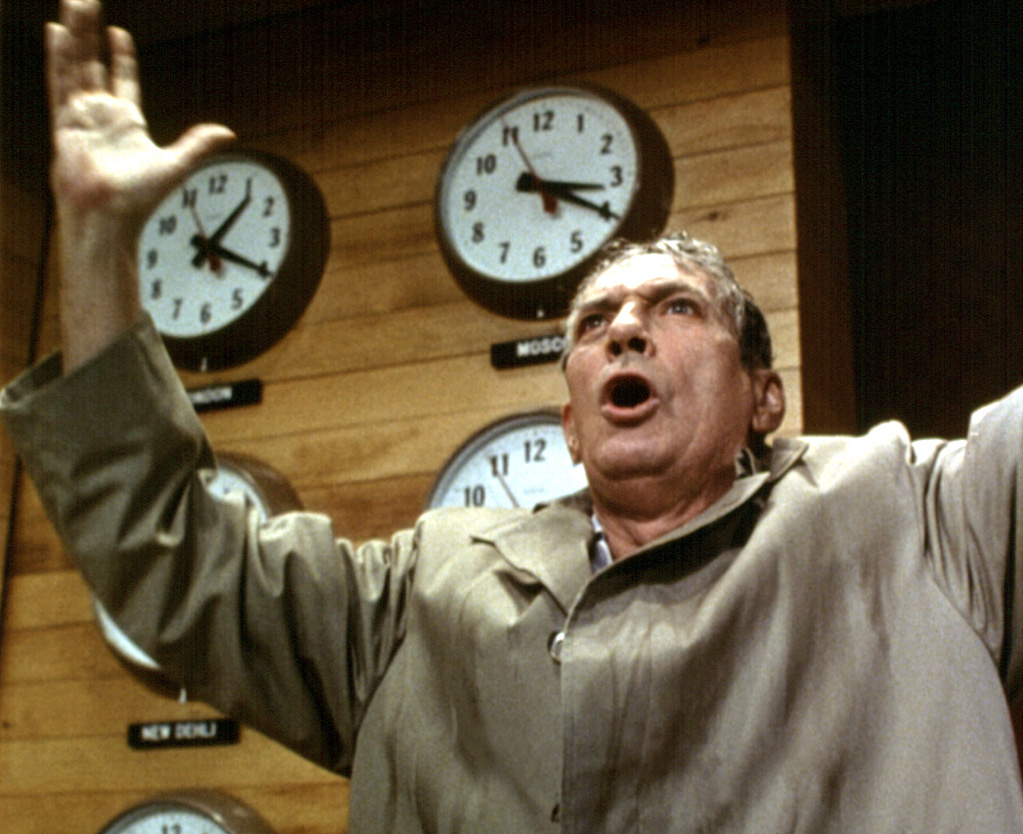 May is easily Hollywood's desperate month. Left Coast studio executives are gearing up for a career-making blockbuster season, while anxious TV big wigs present their upcoming lineups to scrutinizing critics in the Big Apple. Essentially, this summer is a profit-focused Hunger Games, where by the end only one studio's ratings will be left standing. Look only to the existence of Rihanna-starring blockbuster Battleship (the first of many "based on the hit board game" adaptations) to know that L.A. will stop at nothing when it comes to the bottom line.
Well, OK, almost nothing. As trashy and predictable as content has become, no production company has reached the level of Sidney Lumet's Network. In search of a hit show, fictional network head Diana Christensen (played by Faye Dunaway before she started looking super creepy) actually strikes a deal with militant terrorists to guarantee strong ratings. It's just one instance of the outlandish tactics that fictional network UBS utilizes to bring in big audiences. Throughout Paddy Chayefsky's biting script, television execs peddle excessive trash onto the unwashed masses. The machinations are both appalling and uproariously entertaining, much like Network itself. Still, by the movie's frenetic conclusion, it's hard not to feel a little complicit in the summer's screenings of artless fare.
(michael.gold@citypaper.net) (@migold)