Movies
Read Drew Lazor's review of Goon, written by Jay Baruchel and Evan Goldberg and directed by Michael Dowse. Below, star Seann William Scott talks to Critical Mass about the physicality of the sports role, his desire to play a sociopath and the upcoming American Reunion.
City Paper: How did you physically prepare for the role of Doug Glatt?
Seann William Scott: It was kind of a process. I've been training pretty much my whole life, whether for sports or to stay in shape. When I found out about the movie, I thought it wouldn't make sense for me to be this big bruiser since I'm only 6' tall and these guys are like 6'3", so I packed on 30 pounds of some muscle but mostly just weight. I didn't think he should be this muscle-bound guy, so then we just did some featuring for like a month before the shoot, then we went and did the movie.
CP: Did you have a stunt double?
SWS: I had a great stunt double and he was a great team member. But we just knew that the movie would really work best if I did almost every shot he could possibly have me do for the fights to make it the most believable, so I did. Jim did the majority of the stunts.
CP: What sports did you do in high school?
SWS: Baseball, basketball and football. Unfortunately, this is the one movie I've done that involves a sport, and it's the one I know the least about. All my friends in Minnesota know hockey, and I'd go and watch them, and I had a great appreciation for the game, but I just couldn't play. I'm just terrible. But I got a good introductory course filming the movie, being surrounded by legitimate hockey players and being on the ice a lot.
Movie critic (and the guy who compiles our weekly repertory film listings) Michael Gold reviews his favorite Netflix Instant flick of the week.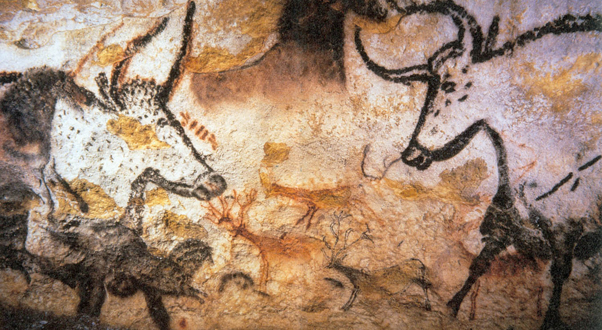 If the pages of TV Guide and Entertainment Weekly are any indication, reality has fallen out of favor. Mirror, Mirror and Wrath of the Titans are high-tailing it into theaters this weekend, complementing a supernatural-studded small screen lineup featuring Once Upon a Time, Grimm, Awake and, yes, Supernatural. As troubling as the still-in-the-tubes economy and tense political climate are, Hollywood has to realize the inherent value in confronting issues head on. Retreating behind a copy of Grimms' Fairy Tales never helped anyone, and neither has a marathon of supposedly unscripted dramas masquerading as insights into the real world.
For now, though, it may be better to retreat to reality in steps rather than plunging in at once, and Cave of Forgotten Dreams is as good a place as any to start. Bizarre pretensions aside, German director Werner Herzog consistently excels at gleaning mystical stories from the world's fringes. In his visually resplendent Cave, Herzog turns his lens on France's Chauvet Cave, which contains the earliest known cave paintings. Originally released in 3D, Cave's sublime shots border on surreal as they capture prehistoric drawings on the cave walls. All the while, in typical dry fashion, Herzog ruminates on the origin of art and the creative process. The end product is decidedly more reverie than reality, but that's what makes the documentary a perfect antidote for fantasy fatigue.
Read City Paper critic Sam Adams' review here.
(michael.gold@citypaper.net) (@migold)
Movie critic (and the guy who compiles our weekly repertory film listings) Michael Gold reviews his favorite Netflix Instant flick of the week.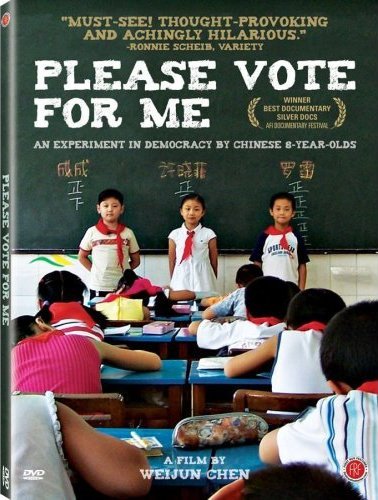 Even though it's been months since the G.O.P.'s finest hit the campaign trail, Decision 2012 remains anything but decided. As frustrating as the drawn-out political process has been — and remember, the actual election is months away — there's something undeniably enthralling about the whole show. The circus-like debates and insidious attacks have made democracy look more like an episode of Toddlers and Tiaras than a C-SPAN broadcast.
Good news: it turns out "government by the people" creates chaos at all levels. As the eight-year-olds at the heart of Weijun Chen's Please Vote for Me demonstrate, manipulation is inherent to democracy. In central China's most populous city, three third-graders are competing in the school's first election for class monitor. It's a small position relative to, say, the scale of Chinese government, but judging by these kids' ruthless campaign tactics, nobody told them. Prompted by goading from their parents (turns out China's one-child policy results in immense familial pressure), Xu Xiaofei, Cheng Cheng and Luo Lei stop at nothing to position themselves for success. It doesn't take long before the candidates' intense focus moves from adorable to astonishing. Well-worn strategies slowly emerge: incumbent Cheng Cheng shamelessly bribes classmates to get votes, while an aggressive Luo Lei launches an emotional attack on Xu Xiaofei that sends her to tears. The situation becomes predictably uglier as Election Day approaches, culminating in an emotional conclusion all the more chilling for its familiarity.
(michael.gold@citypaper.net) (@migold)
Movie critic (and the guy who compiles our weekly repertory film listings) Michael Gold reviews his favorite Netflix Instant flick of the week.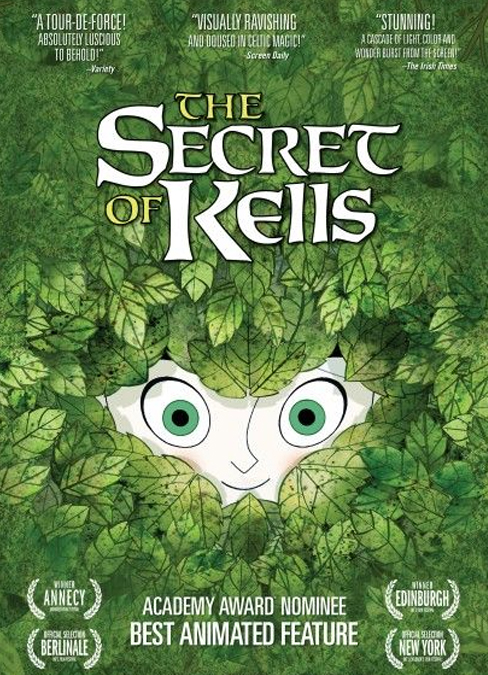 Between parades, pubs and the promise of spring, Saint Patrick's Day weekend typically erases the inertia of even the laziest couch potatoes. Given the dearth of shillelagh-themed fare (paging Garry Marshall) and the Irish film industry's struggle to register on world cinema's seismic scale, celebrating the holiday outdoors might be for the best. Still, after stumbling home from the local battle cruiser on Saturday, an Eire-born flick is bound to be the perfect spark to 24 hours of homegrown hangover restoratives.
Since Guinness and Jameson typically reduce mental faculties to a subadolescent state, earnest kid flick The Secret of Kells (2009, Ireland/France/Belgium, 75 min.) is the way to go. Young Brendan resides in the Abbey of Kells, a monastery threatened by frequent Viking raids, when he's tasked to assist with the completion of the legendary Book of Kells. Though the much-lauded manuscript is replete with Christian imagery, the Irish animators adopt the tome's vibrant patterns and clean geometry to portray more secular content. Characters' sharp forms stand out against an oneiric forest, while precise lines heighten the movie's suspenseful battles. The inebriated masses may struggle to follow a deceptively complex plot, but the flim's visual will be just captivating enough to stave off the headaches.
Read City Paper's review here.
(michael.gold@citypaper.net) (@migold)
Movie critic (and the guy who compiles our weekly repertory film listings) Michael Gold reviews his favorite Netflix Instant flick of the week.
With the migration of the Phillies phaithful well underway, the promise of Madness now permeates the air in the City of Brotherly Love. Having five D-I teams crammed within city limits (and, despite what branding suggests, a sixth lurking just outside) means Philly routinely enters college hoops frenzy each March. It's been a hot minute since the NCAA trophy has been hoisted down Broad Street, but the dream of achieving glory on the pine still seduces many a Philadelphian.
Oddly enough, the basketball fever seemingly endemic to the streets of the 215 was best captured in a flick about high school b-ball in Indiana. Masterfully directed by David Anspaugh, Hoosiers (1986) offers more than a "kids from the sticks make it to the big time" Cinderella story. It's also a tale of a dreary rural community clinging to basketball since, frankly, there's little else left. Above all, though, Hoosiers is a tale of redemption. A washed-up and disgraced coach (Gene Hackman) is ought to prove his mettle, and Dennis Hopper's sports-obsessed town drunk embarks on a quest to prove his self-worth. As our city's teams fall from NCAA glory, it's the promise of next year's second chance that's bound to resonate with Philly fans.
(michael.gold@citypaper.net) (@migold)
Las Vegas will always have The Hangover, but what about Atlantic City? Say hello to Mancation, a locally produced buddy-adventure romp minus the blackout. The film stars Matt Kawczynski as Vince, who finds his wife in bed with another woman right after his wedding. This prompts his buddies, one of which is played by Joey Fatone, to take him to Atlantic City for a weekend of bro-bonding and tail-chasing. But unexpectedly Vince runs into an old crush, played by The Wonder Years' Danica McKellar.
In anticipation of this week's test screening at the Troc, director Frank Vain, a native of Haddonfield, N.J., sat down with City Paper to tell us more about the film's creation process.
City Paper: How did this film come to be?
Frank Vain: The story is a concept I've had for a little while. I hired a friend of mine to write the actual script. My group of friends has pretty much been working on indie films in the area for the last couple years, so everyone came on board to produce it together. This is the third one we've done as a group in the last three years. Each one goes a little bit bigger, and we bring in bigger named talent and get a little more money in the budget.
CP: When and where did you shoot the film?
FV: This one features a lot of Philly and the Jersey Shore. The story itself takes place in Atlantic City but we shot all over the shore. We shot during last March and April. One of the parts of the movie involves a flower show and we went into the one in Philadelphia last year to do some behind the scenes shooting. We shot about 25 percent of the film in Philly.
With the help of City Paper film critics, movies editor Josh Middleton counts down the weekend's six new movie releases, from least- to most-worthy of your precious time and hard-earned dollar bills.
No. 6: I'm all about potty humor, but I think I'll draw the line at Temple alums Tim Heidecker and Eric Wareheim's first feature-length film, Tim & Eric's Billion Dollar Movie, which critic Patrick Rapa says gives screen time to "just about every bodily liquid and its corresponding sound effect." He does say, however, that it's a film that "needs to exist." So if "seeing Eric sloshing in a bathtub filled with fresh diarrhea" sounds like your idea of a good time, have at it, gross face! Read the rest of Patrick's review here. (Ritz at the Bourse)
I felt dumb asking Eric Wareheim and Tim Heidecker about how they came to make Tim & Eric's Billion Dollar Movie. Not because questions about fast-splattering fecal matter and a wolfen-tubercular John C. Reilly seem hard to get a real and honest answer about. So I started with one that has nothing to do with the film and everything to do with their audience, the obsessives that filled the Ritz at the Bourse to see their film on Valentine's Day. "It's true" says Wareheim (Heidecker is on another line but says nothing). "All of the screenings have been almost 100 percent die hard fans. They've be fun. And not at a fair crowd at all. "
The only screening crowd that wasn't a T&E lovefest was the infamous Sundance screening where 50 percent of the viewers were into the experience and the rest were "really grossed out" and "really didn't want to see" what Tim & Eric had planned for them.
"Sundance was a very polarizing experience," says Wareheim. " When we did the Q&As some people had never seen us before and wanted to know more about us and others were just surely disgusted."
Movie critic (and the guy who compiles our weekly repertory film listings) Michael Gold reviews his favorite Netflix Instant flick of the week.
Kudos, Hollywood: your self-masturbatory awards show on Sunday night was actually a nice reminder of what movies used to be. Clips from Gone with the Wind and The Wizard of Oz reinforced the memory of when studios were the wholesome guardians of morality and art rather than peddlers of techno-porn and canned genre flicks. Girls were girls, men were men, and movies were just so simple. Those were the days.
Except, as director Todd Haynes reveals in Far From Heaven (2002), they weren't. An homage to Douglas Sirk's resplendent melodramas, Haynes' take on the 1950s draws attention to the tension lurking beneath Hollywood's Technicolor patina. Julianne Moore stars as borderline-Stepford wife Cathy, whose world is turned upside down when she discovers her husband (Dennis Quaid) making out with a man at the office. Cathy can't turn to her high-society friends—imagine the scandal—so she eventually confides in her black gardener (Dennis Haysbert), with whom she, scandalously, falls in love. Haynes' vivid shots perfectly mirror the idyllic worlds that classic Hollywood characters inhabit. But by aping those movies' environs, Far from Heaven also draws attention to the frequently ignored concerns that the films suppressed (and to some extent, still do). Consequentially, Haynes' flick becomes a critical reminder of what, exactly, studio execs are trying to celebrate.
(michael.gold@citypaper.net) (@migold)
Movie critic (and the guy who compiles our weekly repertory film listings) Michael Gold reviews his favorite Netflix Instant flick of the week.
Cinephiles hate to love the Academy Awards, mostly because the night celebrates supposedly progressive movies that are anything but. This year offers the consummate example. Octavia Spencer and Viola Davis are all but poised to be the sixth and seventh black actresses to take home golden statuettes. True, Spencer steals every one of her scenes in The Help, and Davis has a screen presence that deserved an Oscar years ago. But the two women will be grabbing awards for playing maids who help a white woman mature and learn something in the process. That might sound familiar, since seven decades ago, Hattie McDaniel earned her Oscar for doing exactly the same thing. Pat yourself on the back, Academy, for being so forward-thinking.
For the record, movies about black maids don't have to be so pristine. Take Ousmane Sembène's Black Girl (1966, Senegal/France, 65 min.). The movie follows Senegalese maid Diouanna, who moves from Dakar to the French Riviera hoping for a glamorous European life. Instead, she suffers the abuses of her rich French employers and becomes essentially trapped in their apartment. Sembene, often labeled the father of African cinema, uses black-and-white film to highlight Europe's stark racial divide and to portray the oppressed Diouanna's growing alienation. Voiced inner monologues call attention to Diouanna's dismay at being exploited by her cruel employers. By tackling racism and colonialism head on, Black Girl treads where The Help dares not go. It's probably why Sembene never nabbed an Oscar.
(michael.gold@citypaper.net) (@migold)