Archive: December, 2011
Every Friday, Ryan Carey covers the people and events that are giving Philly the giggles.
You probably know Gary Gulman, appearing tonight and tomorrow at Helium Comedy Club, from his third place win on season two of Last Comic Standing or as a performer on Dane Cook's Tourgasm (easy hipsters, just because you hate D.C. doesn't me he didn't have some outstanding comedians in his entourage). This week, I shot the shoot with him about his favorite comedians, Donald Trump and why he likes to hide in bushes.
City Paper: What was it like being a guest of Philly-native podcaster-extraordinaire Todd Glass?
Gary Gulman: It's very similar to hanging around with Todd Glass at his house or backstage before the
show. He does real funny things and plays silly games. Once he shoved a whole box of white Tic Tacs in his mouth and started [spitting them out] and complaining about losing his teeth. I did a show with him one time when his mom was there. He pushed [her] into the Green Room where we were all gathered before the show, and said in a high voice, "Hi, I'm Todd's mom, who wants to sleep with me?" His whole life is like an extended performance art piece. I laugh so hard around him. [When we were on] Last Comic Standing, some people were put off by this guy who's "always on." But there's no off switch. He's so much fun, he takes over any show he's on. Not in an obnoxious, aggressive way. He brings his own headspace and attitude. I went to the Patrice O'Neal memorial service in NYC, and it was the most unique funeral you'll ever be at, because there were comedians speaking in tribute to him. As sad as it was, there were huge laughs, insults and ripping, touching and heartbreaking. I felt really lucky that these were my colleagues.
CP: Are you a big reader? What kind of books do you like?
GG: I try to read fifty books a year. This year I'm on pace for about thirty-five or so. I like to read nonfiction — Malcolm Gladwell, Michael Lewis — or sports books. I use the library to save money by listening to a lot of books on CD while I'm driving.
CP: Are you happy that all these GOP candidates are snubbing the Donald Trump debate?
Devoted poet/avid concert-goer/nerd-grrrl extraordinaire Jane Cassady's weekly horoscopes run in this space every Friday morning.
Sagittarius (Nov. 23-Dec. 22): Happy belated birthday to one of the stars' favorite people in the world, Lori McGinn! Your coming year will be filled with daffodils, Lost episodes on demand, children's craft projects, grace, and lots of family snuggling. You deserve to be a hug millionaire, don't forget it.

Capricorn (Dec. 23-Jan. 20): You are as beautiful and risky as camping on a second date — take this opportunity for very fresh air, hiking and a warm-front acquaintance despite the cold.

Aquarius (Jan. 21-Feb. 19): Sometimes I mix up statistics class with OK Cupid, and this is a good thing. Write as many notes to as many cute faces as you can possibly stand to, and it's probable that your dance card will overwhelm you.

Pisces (Feb. 20-March 20): Conduct an interview with yourself 10 years ago, or maybe even 20. See what risks you would've taken, what scandalous demands you would have made without thinking, what staircases you would have feverishly disrobed on. Be just a little more like that person.

Aries (March 21-April 18): Take this time to embroider all of the progress you've made onto merit badges. Sew every snuggle, poem, and promotion, and wear it all like a proud sash. More is coming, and soon, so you'd better be ready.

Taurus (April 19-May 18): I gave up online Scrabble because of a bad conversation there, but a Taurus pal sensibly told me that I shouldn't blame Scrabble for this, and says I should take it up again. Think of everything you've neglected because of grief and consider taking them all back.

Gemini (May 19-June 21): Every year, on the night that we put up the Christmas tree, I make eggnog bread pudding for my wife and me to eat in front of sitcoms before tackling the untangling of lights. Add several made-up traditions to your repertoire, the more decadent, the better.
Cancer (June 22-July 23): You are of course ending the year with more milestones and accomplishments than ever before — years are like that. Cut out 10 paper snowflakes for every new thing you are proud of, and string them up on every mirror.

Leo (July 24-Aug. 23): You are like a craft workshop at the nature center — wholesome, happy, pure and prone to collecting leaves for their design qualities. Wrap it all up into a wreath and hang it on the door. I promise that no one will steal it.

Virgo (Aug. 24-Sept. 23): I learned from last week's "Poly for the Holidays" episode of Polyamory Weekly that hosting a dinner can be a way of expressing one's submissive side. I never though of it quite that way, but this week, feel free to be of service in any way you see fit, especially if it involves elaborate desserts.

Libra (Sept 24-Oct 21): On this year's Christmas episode of "How I Met Your Mother," AC/DC and an elaborate light display came into play in cheering up a friend. To your friends, you are that many lights and that much very emphatic music.

Scorpio (Oct. 22-Nov. 22): Like those teenagers making out in the car in "Manos: The Hands of Fate," you just can't seem to stop kissing. Good for you! Don't let anything stop you.
If you are as tired as I of having to trek to Valley Forge for a good old vanity vinyl fair, say no more. Jonathan Yates, owner of the Beautiful World Syndicate (on East Passyunk) has done Philly Record Riots in the past. Yet never in league with a partner as auspicious as the founder of Brooklyn's Record Riot movement, Stephen Gritzan (of Iris Records in Jersey City, NJ). Volia — Dec. 11's Philly Record Riot at Starlight Ballroom on N. Ninth (across from the Punk Rock Flea Market) 10 a.m. to 5 p.m. "Philly has had good one-off record shows before," says Gritzan in an email. "But the goal of the Philly Record Riot is to have it become well-known on the ledger of the serious national and international record buyer. Why should New York corner the market on vinyl shows?" Why indeed. Gentlemen. Ladies. Bring your turntables. And leave those miserable iPods behind.
Do not play the number 1725 any time soon. 1725 Chestnut St. seems an unlucky, cursed spot when you consider that the address' Famous Dave's BBQ spot just shut down after one year. That's about as long as Goodburger lasted at the same spot. Sad.
What do local reality television stars do when the cameras shut down and the microphones go quiet? They host charity things. The Apprentice's Erin Elmore and her fellow attorney Leeza Garber host a drink special/rich benefit for the Philadelphia Animal Welfare Society (PAWS) Thu., Dec. 8, Table 31 at the Comcast Center. Project Runway victor Jay McCarroll will judge at the Young Professionals/Leukemia & Lymphoma Society's Ugly Sweater Party Dec. 17 at the City Tap House (39th and Walnut). Seriously, wear an ugly sweater. You have them. (Info: Jessica McGarvey 215-662-0105 or JMcGarvey@publichouseusa.com).
La Société Expéditionnaire, the willingly experimental label known for its acceptance of Pennsylvania locals such as Lewis & Clarke (Light Time EP, Blasts of Holy Birth) just signed Philly's Arc in Round, the Krautrock-ing shoegazer act once known as Relay. Hey.
Each week, Francesca Crozier-Fitzgerald puts together a rundown of book-centric events that'll keep you "lit" like Eyjafjallajokull all week long.
[ tonight ]
➤ Unnatural Disasters
Natural disasters are horrific, unfathomable events that can't be prevented by mankind. But when
rescue teams and international statutes aren't equipped to provide emergency medical, social and political aid, humanity — not nature — is at fault. This has been the focus of Dr. Paul Farmer's (pictured right) research and calls to action since the 2010 earthquake in Haiti. Tonight, he will speak about the ways natural disasters can be worsened by inefficient response. 7:30 p.m., free, Free Library, Central Branch, 1901 Vine St.
, 215-686-5322, freelibrary.org.
[ wednesday ]
➤ Seventy Years in Infamy
We beg you: please do not honor the U.S. armed forces, nurses and laymen present at Pearl Harbor on Dec. 7, 1941 by watching Hollywood's insensitive version of the tragedy. Instead, read the accounts of those who were actually present on the morning that claimed so many unsuspecting American lives. Descent Into Darkness, a memoir by Navy diver and commander, Edward C. Raymer, highlights his horrifying task to dive for dead bodies of friends and fellow soldiers. For a shorter method of reflection, read along and listen to Franklin D. Roosevelt's timeless speech on Pearl Harbor, "A Date Which Will Live in Infamy…" Seventy years later, after countless delegations for international peace, FDR's tone and discourse hold eerie relevance to the status of our current international theater. Lounging on a leather couch in your study next to an old-timey radio.
[ thursday ]
➤ Dowling's Gingerbread Palace House
Take a break from munching on your child's gingerbread house and walk over to Dowling's Palace. No, it's not a candy wonderland, but in place of gingerbread and icing, this spoken word palace is fortified with poetry and comedic storytelling in their "Jus' Words" weekly event. With daylight savings time in full swing, the short days must be inspiring some sullen verse-writing sessions by the fireplace. So, in the season of giving, share your work. Ever hear of a prize for the most bashful writer? Nope, we haven't either. 9 p.m.-1 a.m., $5, Dowlings Palace, 1310 N. Broad St., 215-236-9888, dowlingspalace.com.
Sports nut Massimo Pulcini rounds up a week of everything Philly sports. Goal!
EAGLES LOSE TO SEAHAWKS ON THURSDAY NIGHT FOOTBALL
Earlier this year, the Eagles would have waited until the fourth quarter to blow a game against a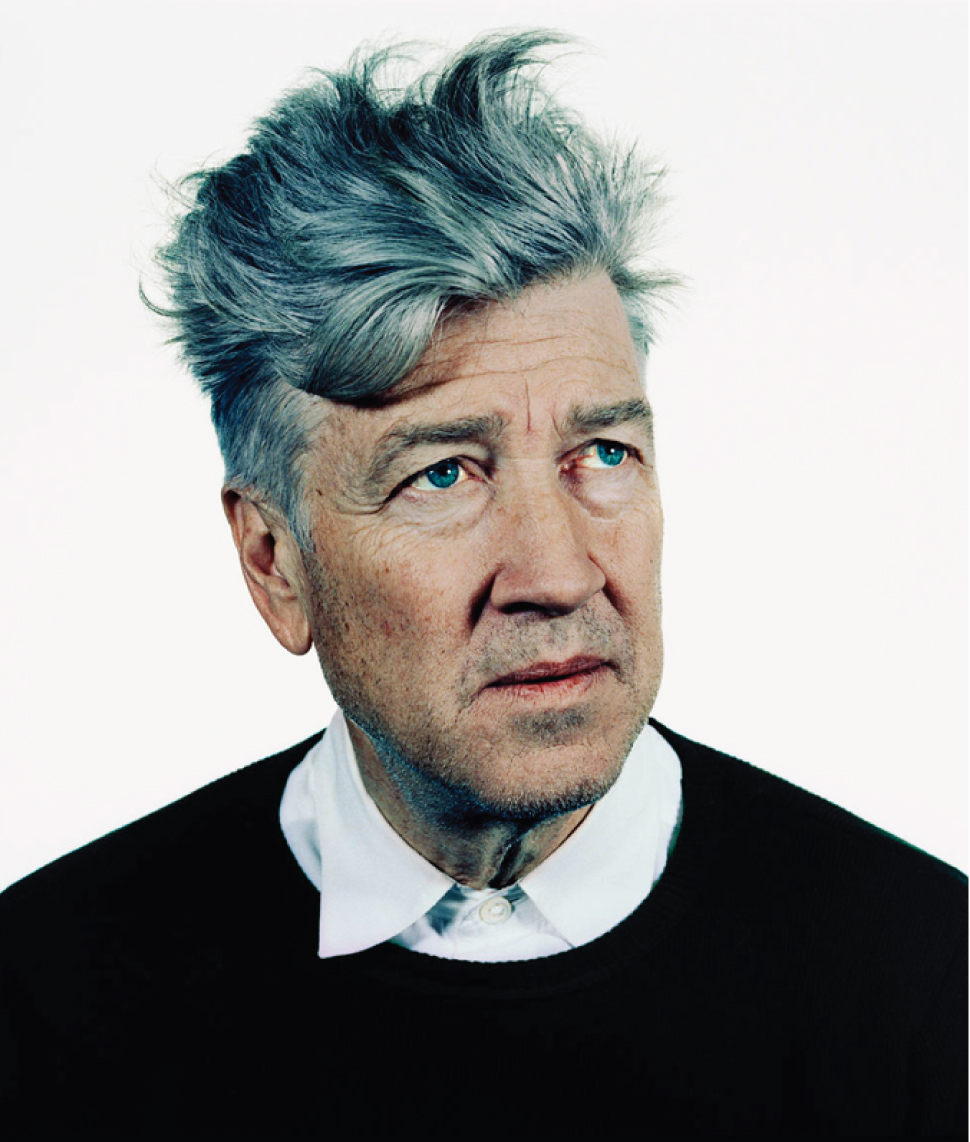 less-talented team. At this juncture in the season, however, they don't have to wait that long. On Thursday night, the Birds looked like a team that didn't even want to play; the Seattle Seahawks manhandled them, 31-14.
Mike Vick missed his third straight game, allowing Vince Young to take on Seattle and their coach, Pete Carroll. It was the first time Young played against a Carroll-led team since his magical the 2006 Rose Bowl game, where he single-handedly defeated USC in dramatic, come-from-behind fashion for the National Championship.
But if that game was one of the most epic, VY's latest matchup with the old Southern Cal coach was the polar opposite — a one-sided affair that had Young's team running with their tails between their legs.
Seattle dominated from the get-go thanks to their human bulldozer Marshawn Lynch. Lynch (pictured), who apparently gets paid in Skittles, turned in the second best outing of his career, rushing for 148 yards — including a 15-yard, tackle-busting TD romp — and a 40-yard scoring scamper on the first play of the second quarter.
Reporter Meg Augustin takes you inside some of Philly's most fab dwellings to showcase our city's unique grasp on design and architecture.
"When I tell people what I do," says Megan Stein, it's like telling them I'm the tooth fairy."
She's actually not so far off. Megan Stein has most designer's dream job: a party-dress designer for
Urban Outfitter's Free People brand. The French-couture trained designer and Philly resident moved into her Old City apartment a year ago after a long search. Stein needed a space that was part relaxing home and part inspirational work space — a tall order with two pets and a budget. Lucky for us, we were able to grab a sneak peek before this dressmaker jet-setted to India for some textile shopping.
Stein's Old City rental sits on the third floor of a walk-up — a steep move that kept her furniture options light and easy to maneuver. The general feeling of the space is whimsical and weightless; her chosen palette of pastel colors and light fabrics is enhanced by two large windows and a fabulous skylight. The apartment, technically a "studio," looks no different than any other Old City set-up except for a mesmerizing lofted space above the kitchen and a bath that functions as a workplace. A tall, peaked ceiling brings together warm wood and a wall of sunlight that lights up the whole space, giving Stein a heavenly spot to do her work.
Like her party dresses, the space's décor screams Free People: Italian paper butterflies in blues and golds, an antique dress form and parasol, a wrought-iron café set, Japanese vogue stickers and a Parisian couture dress form — all elements that speak to Stein's dressmaking passion and her girly, earthy whims. The space's furniture finds were all vintage items found through her sister Naomi ("A Father and Daughter's Design Manifesto," Blog Post, Meg Augustin, Aug. 8, 2011), the Germantown Estate Warehouse, various thrift stores and even a few lucky dumpster finds. Stein's sketch desk was her father's — a piece he built for his own architectural drawings.
The light and airy space mixed with Stein's love for Victorian romance seems to be the perfect recipe for designer inspiration. Stein's light-filled loft and romantic décor make this dressmakers quarters a delight for work or play.
If you'd like to see your home featured in an upcoming The Great Indoors, email Meg at megan.augustin@citypaper.net.
Photos by William McEwan
CP music critic Brian Wilensky on the week's sure-bet live shows.
Monday: Bobby is the lush soundscape of a warm springtime breeze that is comfortable on its own but it makes the blanket you're wrapped in feel even softer. There are so many layers in their song structures and looping instrumentation, making their approach extremely intentional. 8 p.m., $8-$10, with The Sea Around Us & Royal Shoals, Kung Fu Necktie, 1250 N. Front St., 215-291-4919.
Tuesday: Philly's Elise Moureau has a soulful pop voice and a broken heart. She's pretty literal and she just wants to work it out. Her bouncy number "Unity" is one that'll take you by surprise when the rap comes in but she accompanies it nicely, even if it sounds a little removed from the rest of her album. 9 p.m., $7, with Kate Bradshaw & Beth Goldwater, The Fire, 412 W. Girard Ave., 267-671-9298.
Wednesday: Three brothers playing ominous psych-rock can make one wonder what their upbringing was like. But Pontiak's (video below) Van, Jennings and Lain Carney didn't try to tell their childhood story on this year's Comecrudos. It's an EP that paints the musical picture of the American southwest where they traversed the barren areas between Phoenix and Texas on a camping trip. It's not about cowboys, but it'll make tumbleweed roll out of your stereo. 8 p.m., $7, with White Hills, Kohoutek & Far-Out Fangtooth, O'Reilly's Pub, 2672 Coral St., 215-425-0413.
Man Cave is a testosterone-laden Monday feature that highlights the weekend haps of a pop culture-loving Philly dude.
Canadian indie-rock is, in my not-so-humble-opinion, one of the soundest bastions of creativity available
to the alt-weekly consuming world. Even their big-label bands tend to embody the spirit of emotion-first, image-last musical whimsy (with one obvious, hilarious exception). Luckily for the savvy, many of Canada's best bands are simply not gimicky enough to have been "heard of" down here, so you can sometimes catch multiple Juno award-winning bands at small venues like the North Star Bar.
Sam Roberts Band — whose genre is basically classic rock — were there Friday to tour their new disc, Colider (which I reviewed back in September.) They gave North Star a thorough sampling of their best new cuts, as well as fan favorites from their previous three albums. The über-honest pop-rockers recently added a sax on some of the new cuts, giving their soaring ditties a boost of density. As always, they closed with the unmanageably epic "Mind Flood," their pysch-rock anthem which Roberts himself nicknamed "Mind Floyd."
I'd also like to mention their opening act, Zeus, a quartet that looked like a biker, a nerd, a joe six-pack and a hipster. Their music sounds suitably organic and disparate. It's rhythmic, marching, harmonic and catchy. With the exception of the drummer, they switch back and forth between guitar, bass and keyboard with almost total equity. Among their occasionally synthy, punk-inspired rock originals, they banged out an unexpectedly sweet cover of "It's Just a Shame That's All" by Genesis. Compelling movements, hooky choruses, short guitar solos and heartfelt wailing are just some of the things you can look forward to if they ever swing back through Philly.
James Hormel is of a rare breed in the gay community: he's determined, he's experienced and he's an ardent activist over the age of 70. The nation's first openly gay ambassador, appointed in 1999 by President Clinton, Hormel faced down the right-wing political machine when stigmas on gay men were several times more potent to a reputation than they are today. Hormel, of course, lives to tell the tale some 13 years later in his new book, Fit to Serve: Reflections on a Secret Life, Private Struggle, and Public Battle to Become the First Openly Gay U.S. Ambassador (Skyhorse, Nov. 15), a reflection on his contentious public battle in the process of being appointed ambassador.
Hormel will appear today at local gay-lit hotspot Giovanni's Room to promote his book. And judging by his apparent continued perseverance as an advocate of equality, as well as philanthropy on the whole, this elder is one that is still going strong.
City Paper: It's been a long time since 1997 — what was the inspiration to write the book now rather than, say, ten years ago?
James Hormel: Well, I suppose in some sense I should have done it ten years ago when the material was fresher; it took me a while to assemble my thoughts about what I wanted to write. It also took me awhile to realize that I needed assistance, so I talked to my friend Erin, a former journalist, and we decided to work on it together… I guess that was more than five years ago. It was a period of gestation. I also didn't have a journal [of the events], so we had to interview a lot of people.
CP: You took on political office as a gay man at a time when supporters were probably a little harder to come by. What advice would you give a gay person with political aspirations, and would you say there should be an orchestrated "process" of coming out, or should they go in with a "take it or leave it" attitude?
Hormel: It's interesting, because times have changed a great deal. Just within my lifetime, I remember as an adult when the first state decriminalized homosexual acts in 1960 or so… conditions have changed. Also, more people have been willing to come out, and so the general public, I think, knows people who are gay, where as they really didn't fifty years ago. There was a survey done in the mid-'70s that indicated only 57 percent of the population thought they knew someone who was gay. Then there's all the other visibility through television and the entertainment industry, which is very funny, because the entertainment industry itself is probably one of the most homophobic environments around. But what comes out is a lot of positive exposure for the LGBTQ constituency.