Archive: February, 2012
A New York mobster turns witness for the FBI and is placed into protection at a destination of his choosing: Lillehammer, Norway. Zany antics fueled by cultural differences ensue.
That is the premise of Lillyhammer, a new television series released exclusively by Netflix in the United States, and starring E Street Band guitarist Steve Van Zandt. Van Zandt, who grew up not too far from Philadelphia in Middletown Township, N.J., returns to acting for the first time since his only other acting role on The Sopranos. Van Zandt is also a co-writer and producer of the series, which is also currently airing in Norway.
With the help of City Paper film critics, Movies editor Josh Middleton counts down the weekend's six new-movie releases, from least- to most-worthy of your precious time and hard-earned dollar bills.

No. 6: The fact that This Means War stars the adorable Reese Witherspoon and hilariously bitchy Chelsea Handler is a major plus, but it's hard to get behind this cheese-tastic comedy that critic Michael Gold calls a "clumsy ... two-hour identity crisis." On his Twitter page, Gold suggests skipping the movie to stay home and Google pics of Chris Pine instead. Read the rest of his review here. (UA 69th Street, UA Grant, UA Riverview)
Art-geek extraordinaire Courtney Sexton presents a weekly selection of Philly's must-see gallery exhibits. This week:Taxidermy birds, the Plastic Club and Mario-esque landscapes.

Every Friday, Ryan Carey covers who and what's giving Philly the giggles.
Ted Alexandro has been a professional comedian for twenty years. But similar to comedians I've interviewed in the past — like Greg Fitzsimmons or Louis Katz — he has remained a relatively obscure "comic's comic" due to the fact that his standup consists of strong writing and zero schtick. He will be performing two shows tonight and two shows tomorrow at Helium.

City Paper: You've done almost all the late-night shows. Which is your favorite?

Ted Alexandro: Letterman is the one I grew up with so he kinda has a special place in my heart. That said, there are a lot of funny guys now and they're all pretty distinct. Craig Ferguson is doing some unique stuff. Jimmy Fallon kinda hit his stride; he's doing different stuff with the viral videos.

CP: Have you ever come close to getting a sitcom deal?
TA: I've never gotten that far along. I've had pitch meetings, and I've had things get to the point where it looks like we have a deal, but then it falls through. The positive thing for any comedian is that standup is your bread and butter. Most of my career has been based off my standup work as opposed to going to auditions. Thank God I'm not an actor, I don't think I could pay the bills.

CP: You initially wanted to be a teacher?
TA: I was a music teacher for five years. That was more out of pragmatism. Getting out of college, I knew I wanted to be in the arts. I was a music major initially — I used to play jazz piano — so I thought I'd be a musician. I had always done acting throughout college: drama club, community acting, etc. I didn't have a notion for comedy till I joined a sketch group in college, and that's when the idea came to reality that I could give comedy a try. I don't know that I thought too far ahead, but I know I loved comedy. It seemed to be a good fit for all the things I liked to do — writing, being on stage and being funny.

CP: Was there a gig where you knew … this is happening?
TA: There were a lot of them over the years. Obviously the TV spots are big affirmations. Conan was my first television booking. It sorta legitimizes you. There are a lot of small ones, too. One time I did a gig on a boat, not even a cruise ship, just a boat that goes around New York Harbor. I was sorta new … [and] the first couple of comedians bombed, it wasn't looking good for me. But somehow I was able to turn the room around. It was one of those nights where I kinda realized it. There are a lot of those seemingly desperate situations where you manage to salvage things or make it fun. I think that's where most comedians earn their bones.

CP: Who do you think will be the Republican nominee?
TA: They say what they have to say to get elected, but these are not people who understand the needs and concerns of the electorate. People are living in
need of homes and employment. The highest percentage ever of college graduates are having trouble finding jobs. Who do I think will emerge from the Republicans? You hear something different every week. Romney seems to be the one whose name keeps rising to the to top, but who knows?

CP: Drugs/alcohol?
TA: I've never been too big on either. I've gone through my stages drinking a lot. Drugs never appealed to me. I think when I was younger I was afraid of them. I tried pot a small handful of times, but I didn't love it. I think I've always been kinda focused and disciplined and didn't really want to get caught up in things that would be a distraction from what I like to do. I'd like to live a healthy life.

CP: Do you have kids?
TA: No, I'm single. Never got married. Never had kids. I'm from a big family, so I see myself having kids some day. I like kids a lot. When the right woman comes along I'll be open to it.


CP: Are you bringing a feature act with you to Helium?
TA: Yes, Joe Mande. He's a very funny guy. Over the years we've crossed paths a lot in New York. He's a very funny dude.
Fri.-Sat., Feb. 17-18, 8 p.m. and 10:30 p.m., $21-$33, Helium Comedy Club, 2031 Sansom St., 215-496-9001, heliumcomedyclub.com.

Have a comedy event you'd like featured in an upcoming LOL With It? Email the author at ryan.carey@citypaper.net or tweet him @slackerDIYtoday.

One time Philadelphian Scott Storch likes trouble. The Roots keyboardist turned producer has worked with the bad (Snoop Dogg) and the beautiful (Beyoncé). He famously spent three lifetime fortunes on drugs and has been in rehab since the mid 2000s. But TMZ just caught wind (and a mug shot) of Storch after getting arrested for holding a decent amount of cocaine in Vegas at the Cosmopolitan Hotel. How'd the cops find out he had the blow? Storch tried to skip out on paying his bill and a Cosmopolitan employee ratted him out.
Devoted poet/avid concert-goer/nerd-grrrl extraordinaire Jane Cassady's weekly horoscopes run in this space every Friday morning.
Aquarius (Jan 21-Feb. 19): Happy birthday to a favorite Aquarius poet, Hannah McDonald! May the coming year be filled with nerdy love, shiny things, sexy subtext, fancy gelato, and lots and lots of dancing.
Pisces (Feb. 20-March 20): I asked a Pisces that I met at a snuggle party what he'd like from the stars this week and he said, "I'd like to find my community. Oh, and also a million dollars." Well, I can promise you this — you'll find whoever you need to find and you will certainly be a snuggle millionaire.
Aries (March 21-April 18): "I ask for what I want and I say no to what I don't want." (The Ethical Slut) This week, if something is a maybe, let it be a no for now. Practice your boundaries and take time to yourself whenever needed — there'll be times later to smush everyone with big, big hugs, I promise.
Impressive permanent collections may have put our area museums on the map, but it's the rotating exhibits that keep visitors coming back. Every Thursday, Abigail Minor updates you on the newest and most browse-worthy. This week: Pakistan, washer stacks and bright-brights.

Out of the complexities of Lahore, Pakistan comes the exhibit "The Divided Self," hosted by the Slought Foundation. This exhibit, organized by Pakistani artist Huma Mulji, consists of numerous video works from Pakistan natives like Hamra Abbas, Bani Abidi and Basir Mahmod, who use metaphor and universal human experience to display facets of Pakistan's politically, socially and ethnically divided 65-year history. There are only a couple weeks left to catch this one; don't miss it.
Through Feb. 28, free, Slought Foundation, 4017 Walnut St., 215-701-4627, slought.org.
Each week, Nina Willbach puts together a rundown of book-centric events that'll keep you "lit" like a flaming queen all week long. This week: Gay literary outlaws, reading in the bathroom, and JFK's dirty little secret.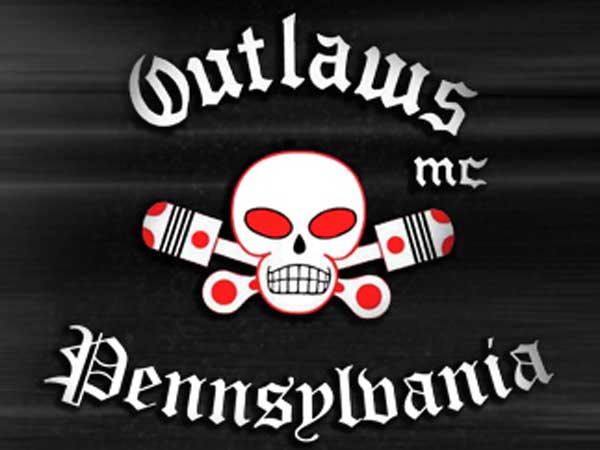 [ Thursday, Feb. 16 ]
Eminent Outlaws
What does it mean to be a gay writer? Do you simply have to be gay and a writer, or does it require writing on topics of sexuality? Edmund White and Christopher Bram are two literary masterminds who've spent their careers writing under such a label. For White, his early autobiographical novels about coming of age arguably set the stage for a gay literary genre. He's described his writing process as therapeutic, providing him with an outlet for exploring his own sexuality and inspiring other authors to do the same. His most recent novel, Jack Holmes and His Friend, follows the sexual revolution from both gay and straight perspectives. Tonight he joins Christopher Bram, whose new book Eminent Outlaws follows the rise of gay consciousness in American literature. Read more about him in this week's Queer Bait.
7:30 p.m., free, Free Library Central Branch, 1901 Vine St., freelibrary.org.
Al Harris on the week's top five comedy shows.This week: Ted Alexandro, Orlando Jones, Mark Curry and the two geeks from Portlandia.