Archive: May, 2012
Every Friday, Ryan Carey covers the people and events that are giving Philly the giggles.
Last night, Philadelphia's own Feeko Brothers performed the first of their two-night run of "Crotch The
Throne." This latest batch of sketches is among their funniest, staying true to the Feekos' biggest strengths: absurdity and salesmanship. They will pitch you a truly inane premise, and then sell it with so much conviction that, half the time, they end screaming at each other or at you. This formula would spill over the top or grow weary with a less-talented duo, but these Temple film grads are such compelling performers that they truly take you "in it" with them each and every time.
And it can be an alarming journey!
The Feekos' chops expand beyond selling you premise after ridiculous premise. Their writing decisions are so strong they seem to create the in-the-moment phenomena of improv theater with the razor conceptuality of modern sketch greats. Billy Bob (the skinny Feeko) teaches sketch-comedy writing at Philly Improv Theater, and both the bros are standups while they're not Feeking to high heavens.
Following its success at last year's Fringe Fest, the poetry/theater/psychological journey known as Savage/Love and Tongues returns to the New City Stage Company. Written by longtime off-Broadway mastermind Sam Shepard and Open Theatre founder Joseph Chaikin, the show begins with Savage/Love, the dreamy quest of a lonely man searching for love. Local poet/actor Russ Widdall (pictured) is the lonesome star, weaving together poetry and movement in a meditation on yearning for human connection.
As the show progresses, Savage/Love becomes Tongues, the fiery stream-of-consciousness of a dying man performing his last rites. Illustrating the mood is Josh Fox's percussions, adding rhythm and direction to the seemingly free-form narrative that will not only expand your understanding of theater but plunge you deep into the wants and needs of a lonely soul.
The show runs May 26-28 and June 2-3 at the Second Stage at the Adrienne Theater (2030 Sansom St.). Tickets are $10.
The next item up for grabs in our Ultimate Summer Fun Guide giveaway is the July's ruby rollerblades, emblazoned from heel to toe with red blingy things. Keep in mind, these are made for dolls, so you won't be scoring a pair of skates that fit — unless you're a wee little tiny person. They would look rad dangling from your rear-view mirror, though!
To win, send josh.middleton@citypaper.net a haiku about ruby rollerblades by 5 p.m. on Tue., May 29. Make it funny, please!
Bedazzling by Brenna Adams
Photo by Neal Santos

A roundup of City Paper's new movie reviews, from least to highest graded.
MEN IN BLACK 3 [ C- ] It's been ten years since the last Men in Black film hit screens, just about enough time in the summer popcorn environment (and in the absence of the alien hunters' memory-erasing doohickey) for audiences to forget just how wretched the last sequel was. This second sequel feels like a regrouping on Will Smith's part, a return to a popular role after a four-year absence following the audacious suicide-by-jellyfish misfire Seven Pounds. He apparently hasn't shaken his loftier dramatic ambitions, however, as the series takes an unexpected and ill-advised turn towards pathos. Read the rest of Shaun Brady's review. (Pearl, Rave, UA Riverview, UA Grant)
Delaware Ave. is gearing up for tonight's grand opening of its newest restaurant/venue/general kickback spot. Morgan's Pier (221 N. Columbus Blvd.) will be an outdoor waterfront beer garden complete with regularly scheduled live (mostly local) music and a steady supply of barbecue and brews.
The stage at Morgan's Pier will host a free concert every Saturday afternoon of the summer, starting June 9 with Philly psychedelic punk band Bleeding Rainbow. Following the bands every week will be a slew of international and local DJs, including Russel Alexander and Dave Tidey (aka Bottom Power), who will play tonight's opening party.
To learn more about the venues food and drink offerings, check out our coverage in next week's Food section and on Meal Ticket.
Devoted poet/avid concert-goer/nerd-grrrl extraordinaire Jane Cassady's weekly horoscopes run in this space every Friday morning.
Gemini (May 19-June 21): After having four kids, my sister had her tubes tied. She always said she wouldn't be surprised if her operation was one of the .5 percent that didn't work. Turns out, she was still pretty surprised (but overjoyed). Get ready for blessings as lavish and shocking as hers.
Cancer (June 22-July 23): On last week's Girls, Hannah took a trip home and caught a glimpse of what life in her hometown would've been like if she'd stayed. For one thing, guys there don't talk dirty enough. Take a moment to appreciate the many and varied benefits of how far you've traveled.
Leo (July 24-Aug. 23): Whatever new hobby you're working on, you're about to be moved up from the beginner class to the intermediate level. Give yourself a hug, a gold star, a butterscotch sundae and a backrub. You deserve every reward.
Virgo (Aug. 24-Sept. 23): You keep dreaming of people you've lost, reuniting, taking their hands, visiting for Christmas. Whatever is missing is drifting towards you like a misty ex in a dream. Take his hand and go forward.
To celebrate the release of our 2012 Ultimate Summer Fun Guide, we're giving away the bedazzled goods that decorate the opening page of each calendar month. First up: May's shades, bedazzled with emeralds (May's birthstone) and lots of other little shiny things. To win, write a haiku about them and send it to josh.middleton@citypaper.net by tomorrow (May 25) at 5 p.m.
Bedazzlng courtesy of Brenna Adams.
Photo courtesty of Neal Santos

Our bedazzled Ultimate Summer Fun Guide is on the streets and live online! Check it out for a quick, snappy rundown of what's happening in Philly all season long — from Memorial Day to Labor Day.
Movie critic (and the guy who compiles our weekly repertory film listings) Michael Gold reviews his favorite Netflix Instant flick of the week.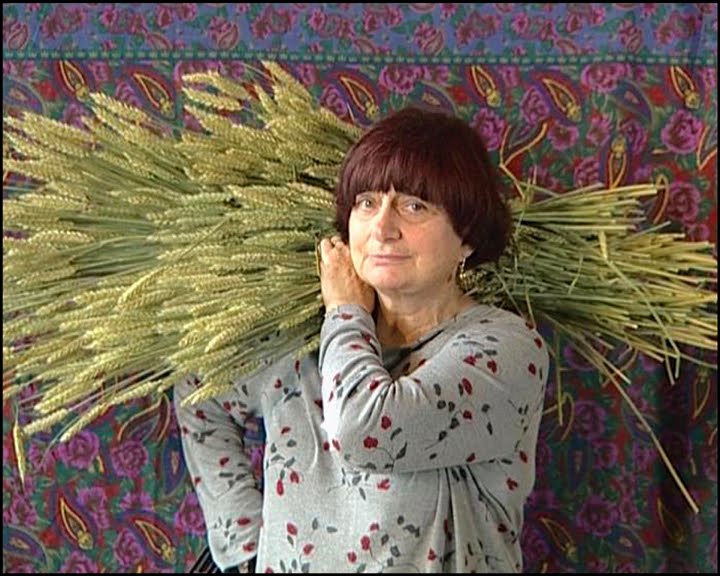 The unveiling of the Barnes Foundation's new home has brought a flurry of media attention to the Parkway, and the gallery's grand opening celebration this weekend is likely to bring the crowds to match. As expected, most of the ink has been devoted to the new urban environs: whether the edifice is effective, how the painting clusters are displayed in their new home and, as always, if the relocation was ethically and morally sound. Regrettably lost in the shuffle has been the impressive collection itself.
Judging by the pieces he assembled, Albert C. Barnes turned the collection into its own art. By nature, art collectors are foragers, even if their pickups tend to be decorative niceties worth six or seven figures rather than meager sustenance. Barnes was no different. His eclectic holdings were compiled from a variety of sources, and at first glance there's little rhyme or reason to his possessions. Yet the chemist-turned-collector managed to juxtapose frames and objects in order to bring a brilliant aesthetic logic to his collection. His gathering proved more discerning than disparate, with the carefully organized sum of his acquired images and sculptures continuing to be far more valuable than the individual parts.
Associating foraging with such highbrow fare will seem sacrilegious to the Foundation's devotees, but it's a comparison that highlights the Barnes' singular curatorial value. French auteur Agnès Varda undertakes a strikingly similar project in The Gleaners and I. Varda (whose Cleo 5 to 7 is a French New Wave staple) seemingly sets out to make a movie about the legacy of "les glaneuses," women who picked up what remained after the completion of the harvest. Beyond this historical aim, the Frenchwoman frequently links her filmmaking with the centuries-old practice of gleaning. Between straightforward interviews, Varda intersperses footage of seemingly random occurrences like a purportedly accidental filming of an errant lens cap, shots of Varda's wrinkled hands and an extreme closeup on her graying roots. The sequences are ones that, frankly, would most often be left on the cutting room floor. In Varda's adept hands, the collection of shots becomes an essayistic meditation on the directorial craft, much in the same way that Barnes' assemblage of art reflects the value of curation.
Read City Paper film critic Sam Adams' review here.
(michael.gold@citypaper.net) (@migold)
The Rittenhouse Row Festival may have had Jen Carroll and the Kensington Kinetic Sculpture Derby may have had some big ass wheels. For my money though, the South Ninth Street Italian Market Festival beats them all. Where else can you chow down upon pepperoni on a stick, see an Artists Anonymous show at Connie's Ric Rac while drinking $5 Pabsts, celebrate a procession of the Saints (with a Blessing of the Market at Ninth and Washington as well as a concurrently running birthday celebration for one of its patrons) and sip on a freshly gored coconut? Not Kenzo, my friends.
Along with more cannolis and quesadillas than you can shake a shoe at, the Discount Heroes and a slew of other bands played unending Rolling Stones' covers. A Rocky impersonator did some form of boxing performance art in the sweltering sun and Ian Peacock and several other members of the DiBruno's Gourmet Foods staff dressed up in pink cow and blue cowboy gear. Funny thing is, I don't think they were selling anything even bull or cow related. That's why I love my neighborhood.
Speaking of what it means to be a neighborhood, toward festival's end an electric transformer on Ninth and Ellsworth blew out and blacked out most of the houses and businesses in the area, shutting down the festival a wee bit early. Though PECO were quick about getting things fixed, lots of folk preparing Sunday meals with electric heat were left out in the cold. Into the breach came SliCE, the pizzeria on 10th and Federal who were quick to offer their neighbors scads of free whole pizzas as its ovens were roaring but its lights were growing dim. No one in Rittenhouse would do that — except maybe that area's SliCE.