Archive: May, 2012
Among the more favorable Jewish stereotypes are (1) Jews love their mothers, (2) they're all named either "Gold" or "Berg" (3) they love a good bargain. If any of these describes you, despite your religious or nonreligious background, the National Museum of American Jewish History (101 S. Independence Mall East) is hooking it up this month: free museum admission for all guests on Mothers Day (May 13), and free admission for anyone with the last name "Goldberg" during the week of May 13-18. If, unfortunately, you are a Greenberg or a Smith, Goldberg Week is still worth checking out: The museum will be screening episodes of the legendary show The Goldbergs (May 15, 17, 18, 11:30 a.m., $12), which became television's first domestic sitcom in 1949, as well as a documentary about the show's pioneering star/writer/producer Gertrude Berg, whose inspiration for the show came from her own experience growing up at her family's Catskills hotel.
Author Eve Ensler, whose Vagina Monologues were a force in making the word "vagina" a slightly more acceptable thing to say in public, is in town tonight to get an award from Women's Way, the Philly-area group celebrating its 35th year of helping people with vaginas via grants and advocacy. She'll be giving a keynote speech at the Sheraton at 17th and Race at 7:45. Ensler's a fantastic speaker; you can check out tons of clips from TED conferences, watch Ensler's own performance of her Monologues (which my mom took me and my best friend see Ensler perform when we were 14) via Netflix, or just hit play on the clip below of her reading the awesomely honest "Over It," a viral piece she wrote for the Huffington Post.
Regina Spektor plays Sat., May 12, 8 p.m., $20-$53, Tower Theatre, 19 S. 69th St., 610-352-2887, livenation.com.

Chris Brown digs into our listings bin and pulls out a little something-something to do every day of the week. This time around? Can art that doesn't involve Warhol, three cheers for society and naked gardening!
Make your way to the western section of Center City for "Canstruction." Scores of local architecture outfits have constructed joints using canned food. After this week the structures will be disassembled and the cans will be sent to various local food banks. So hurry, before that art gets eaten!
Wed., May 9, 9:30 a.m.-7 p.m., The Shops at Liberty Place, 1625 Chestnut St., aiaphiladelphia.org.
Movie critic (and the guy who compiles our weekly repertory film listings) Michael Gold reviews his favorite Netflix Instant flick of the week.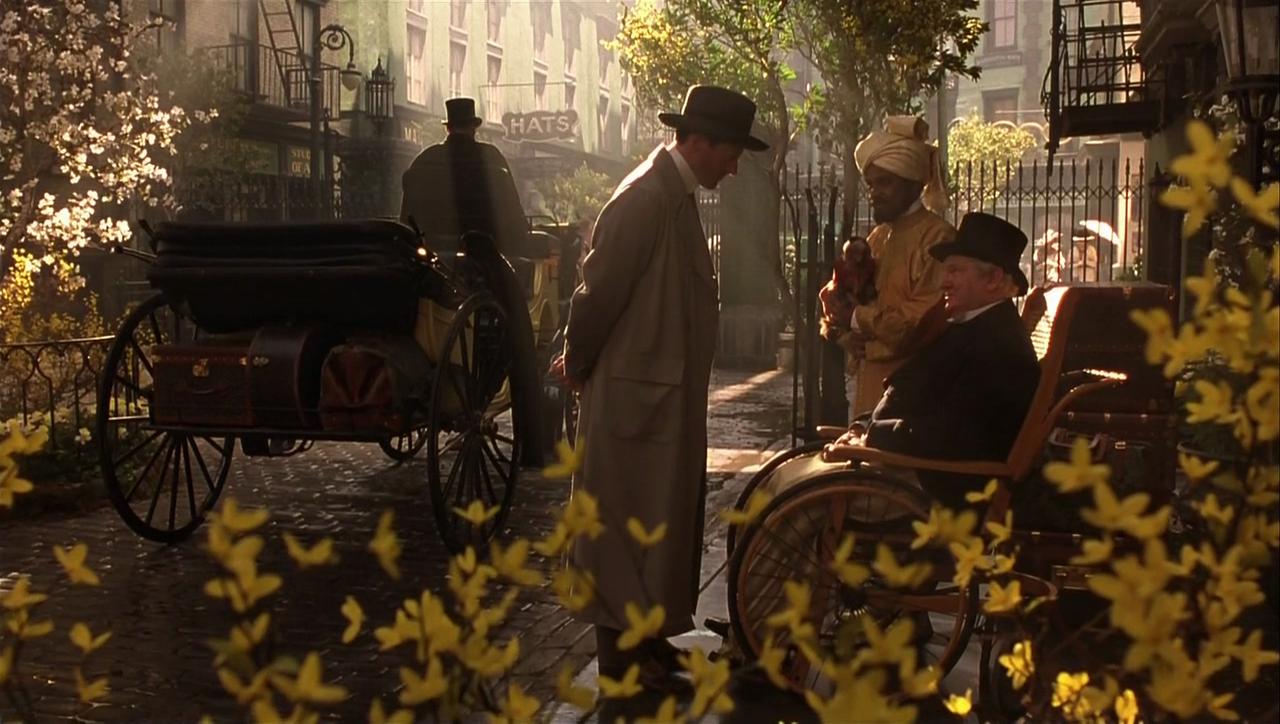 Maurice Sendak figured prominently in many childhoods, so the author/illustrator's death yesterday naturally unleashed a wave of reflection on many an adult. For me, revisiting Sendak's work (whether through a free trip to the Rosenbach or looping clips from Really, Rosie) was a reminder of the writer's remarkable refusal to pander to children.
Far from Disney's unblemished angels, Sendak's protagonists were always defined by their decidedly human flaws. The bratty Pierre is unshakeable beyond contrition, while Outside Over There's Ida is jealous and self-centered, and the mischievous Max takes tantrums to consummate heights. Even if the illustrator's singular artistic style enraptured us as children, but his characters' shortcomings are what made his stories so relatable — and what kept us coming back. Even at his most bizarre, Sendak was an author absolutely determined to treat kids like they were sophisticated adults. Like the author once told fellow illustrator Art Spiegelman, "childhood is deep and rich. It's vital, mysterious, and profound."
That sentiment — essentially, that kids are people too — has recently pervaded the work of a handful of filmmakers. Spike Jonze captured it beautifully with his adaptation of Where the Wild Things Are. So did Wes Anderson's Fantastic Mr. Fox, with animal denizens riddled with the same melancholy and anxiety as any of his adult characters. But for me, the director who best captures the darker aspects of childhood is Mexican director Alfonso Cuarón. In 1995's A Little Princess, his Hollywood debut, Cuarón masterfully captured a child's retreat into imagination to cope with trauma. As the imaginative Sara becomes a penniless orphan, the film employs dazzling sets and vivid color in her rosy fantasies, while employing dark, sickly hues for her confining boarding school. In doing so, A Little Princess urges its audiences—both grown and youthful—to let their creative potential flourish during their most troubling times. The same stylistic strands (aided by carefully restrained acting) carried into Cuarón's adaptation of Harry Potter and the Prisoner of Azkaban. In both cases, I suspect the director's mature filmmaking would have made Maurice Sendak proud.
(michael.gold@citypaper.net) (@migold)
Just got word that a couple new queer parties will be starting in the next few weeks:
On Sat., May 12, Ashley Gagnon and Karina McIntyre will premiere Pulse, a two-level dance and lounge soiree at Smokin' Betty's (116 S. 11th St., 215-922-6500) at 10 p.m. Former Scene and Stimulus turntablist DJ Kash will provide the (mostly house) tunes. Don't get too comfy at this one, though. Word is it's meant to serve as a teaser for a recurring monthly jam that's starting in August. Admission is $5.
On Thu., May 17, slick Indian eatery Tashan (777 S. Broad St., 267-687-2170) will open its doors for Desilicious, a new third-Thursday bash that benefits a different LGBTQ charity each month. More of a mix-and-mingle affair than a hardcore rager, the evening will feature food and drink specials starting at 7 p.m. For a taste of what kind of nibbles you can expect, check out CP food critic Adam Erace's review.
After several days of shooting gunfire scenes for Dead Man Down along Walnut Street, I casually asked
Greater Philadelphia Film doyenne Sharon Pinkenson where the next film locations would be. "Unless we're affecting normal traffic, we can't give that info out," said Pinkenson on Monday. "Tomorrow's warehouse shoot is in an industrial area, someplace where I've never been."
That spot wound up, sadly, getting publicity this morning after an as-yet-identified teenager was gunned down at Kinsey and Tackawanna in the East Frankford area. According to Phillly.com, that youth was pronounced dead at Temple University Hospital late yesterday afternoon. Pinkenson confirms that shooting will resume at the warehouse soon. But I want to leave you with one questionable thing Dead Man Down co-producer Joseph Zolfo told CBS 3-TV on Monday: that Philadelphia is so great a city to film in, because it's so accepting of staged gun fights ...
Photo by Scott Weiner
We're bummed to hear Maurice Sendak passed away this morning. You can read what the New York Times says about it here. You also may want to stop by the Rosenbach Museum (2008-2010 Delancey Place) between now and July 15 to check out "From Pen to Publisher: The Life of Three Sendak Picture Books," an exhibition of pictures that traces the progress of 1960's The Sign on Rosie's Door, 1981's Outside Over There and 2003's Brundibar.
On Monday night, the Wilma Theater masked its still-building white stage set for their upcoming
production of Angels in America, Part One: Millennium Approaches (starts May 23) for a special event. In partnership with the American Foundation for Equal Rights (AFER), the theater community grassroots organization for marriage equality Broadway Impact, R Families and The Greater Philadelphia Tourism Marketing Corporation, the Wilma held a one-night-only staged script reading of 8.
Penned by AFER founding board member and Academy Award-winning scriptwriter (Milk) Dustin Lance Black (pictured), 8 chronicles the historical trial in the federal constitutional challenge to California's Proposition 8, with language lifted — often hilariously with its naïve awkwardness — from the trial's actual transcripts.
Philadelphia's Mary Martello and Grace Gonglewski (both from the Wilma's recent staging of Body Awareness) played integral 8 roles as Sandy Steir and Kris Perry, the lesbian couple with kids at the heart of the charges against Governor Schwarzenegger and his state. Other local luminaries included Catharine Slusar, who was outrageous high-heeled fun as the right-wing family advocate Maggie Gallagher, performance-art great John Jarboe and Keith Conallen (late of Theater Exile's Gruesome Playground Injuries).
Andrew Bird and Patrick Watson rolled into Union Transfer on Thursday with minimal baggage. They used relatively few instruments to masterfully produce intricate compositions that touched on a range of genres, such as pop, classical and bluegrass. Both artists took us on a whimsical, melodic journey a la Watson's latest album, Adventures in Your Own Backyard" amid a smoke machine, spiraling mid-air tornados behind the stage (Weather Systems, perhaps?), and a spinning double-gramophone guarded by a peaceful-looking sock monkey. With Patrick Watson, we started with the quiet notes of "Lighthouse," then traveled up to the harder tones of "Morning Sheets," then down again to the hush of the title track. We then took off with Bird on flights both new and what he called "old-timey" with a shared mic. His selections included the opening "Hole in the Ocean Floor," the surprise "Action/Adventure" (first time played with his band, he said), the popular "Plasticities" and the encore of "If I Needed You" by Townes Van Zandt and "I'm Going Home" by Charley Patton. We landed with a thud, hoping for a second encore. But we'll stay dizzy and grounded for now, and await both artists' next flights into Philly.