Archive: February, 2012
Movie critic (and the guy who compiles our weekly repertory film listings) Michael Gold reviews his favorite Netflix Instant flick of the week.
Kudos, Hollywood: your self-masturbatory awards show on Sunday night was actually a nice reminder of what movies used to be. Clips from Gone with the Wind and The Wizard of Oz reinforced the memory of when studios were the wholesome guardians of morality and art rather than peddlers of techno-porn and canned genre flicks. Girls were girls, men were men, and movies were just so simple. Those were the days.
Except, as director Todd Haynes reveals in Far From Heaven (2002), they weren't. An homage to Douglas Sirk's resplendent melodramas, Haynes' take on the 1950s draws attention to the tension lurking beneath Hollywood's Technicolor patina. Julianne Moore stars as borderline-Stepford wife Cathy, whose world is turned upside down when she discovers her husband (Dennis Quaid) making out with a man at the office. Cathy can't turn to her high-society friends—imagine the scandal—so she eventually confides in her black gardener (Dennis Haysbert), with whom she, scandalously, falls in love. Haynes' vivid shots perfectly mirror the idyllic worlds that classic Hollywood characters inhabit. But by aping those movies' environs, Far from Heaven also draws attention to the frequently ignored concerns that the films suppressed (and to some extent, still do). Consequentially, Haynes' flick becomes a critical reminder of what, exactly, studio execs are trying to celebrate.
(michael.gold@citypaper.net) (@migold)
The singer died today. He was 66. Here he is with Mickey Dolenz and Peter Tork on an old Philly show called Check it Out! in 1986, when the Monkees were doing a comeback (without Michael Nesmith).
Every Wednesday, Chris Brown digs into our listings bin and pulls out a little something-something to do every day of the week. This week: Avoid Pig Day for a more Icelandic approach, Get a 1-Up with Beta Test and chat with Isaiah Zagar about his crazy ass Magic Garden.

Honor Leap Year Day with a flick featuring Nicolas Cage on his A-game and doing something other than looking for the Declaration of Independence at the bottom of a cereal box, or whatever it is he does in movies these days.
Wed., Feb. 29, 7 p.m., International House, 3701 Chestnut St., 215-387-5125, ihousephilly.org.
Our resident DJ on his most boogie-worthy pick of the week.
WHO: Ciarra Black, Allie Wiz, DJ ChilLynn
WHAT: As soon as South Philly's Little Bar started to bubble on the music scene, it crashed and burned. But thankfully Ew Booking has relocated a good majority of that venue's events to Teri's, including this first-Thursdays party from the Static System DJs. Expect a good variety of dark electronic sounds, including coldwave, post-punk, electro and more from this all-lady lineup of up-and-coming talent.
WHEN & WHERE: Thu., March 1, 10 p.m., free, Teri's , 1126 S. Ninth St., facebook.com/Teris-Diner-and-Bar.
WHY: South Philly doesn't have a lot of music venues, so support that shit!
Each week, Michael Gold breezes past those big-name theater companies to turn a spotlight on Philly's indie stages.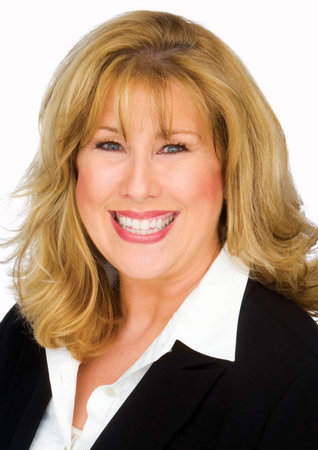 Art-geek extraordinaire Courtney Sexton presents a weekly selection of Philly's must-see gallery exhibits. This week: Mosaics, Polaroids, and fiber.

The Buyers Market of American Craft — an essential wholesale trade show connecting artisans with retail shops and galleries — rolled through the Pennsylvania Convention Center at the beginning of the week. Hundreds of participants from North America filled the hall for the event's 30th year. Glassware, textiles, 2D arts, handmade clocks, leather goods, home furnishings and jewelry of all styles made a solid showing.
Two locally connected artists in particular caught my eye:
The folks at Hudson Beach Glass, a family business, do functional and decorative items at their locations in Beacon, New York, and Philly (on Strawberry Street across from City Paper's offices). Not only did they show off some of their custom designs for Jose Garces' restaurants (Chifa, Whiskey Village) and his appearances on the Food Network's Iron Chef, they presented a glass piece named after Garces — the Jose Tray. (Hudson Beach Glass will have a booth at the Philadelphia Flower Show March 4-11.)
Then there's Red Oak Crafts' Marvin R. Schnoll. Presently Schnoll makes bandsaw wooden boxes, with his newest line featuring animals on the endangered species list including the African Elephant and Bengal Tiger. Though he uses some exotic woods, most are domestic, sourced from Indiana. Schnoll was most interesting to me not just because of his highly stylized work but because of his story — he was young kid who lived at Fourth and Reed, moved to West Philly, then worked as an engineer in San Juan, Puerto Rico, before he settled in Louisville, Kentucky. Schnoll was rug maker who, after being sidelined by a fused wrist, began making objects from wood. Cool stuff.
It's hard to pinpoint the exact cause, but something about the Oscars converts casino virgins into wannabe bookies. Artsy scenesters who scoff at Super Bowl pools jump at the opportunity to make a quick buck on Hollywood's fickle affections. Honestly, who can blame them? With the top categories seeming all but locked up, any money on the line during Hollywood's premier gala feels like a sure thing.
It's not. Unless you know anything about the Oscar's myriad technical categories (you know, the ones Brangelina use as an excuse for a bathroom break) that top prize will probably slip away from you Sunday night. That's why we've got you covered with a guide to the Oscars' less prestigious categories.
Art Direction – Mirror, mirror on the wall, which film's the fairest of them all? Fantasy movies and period pictures almost always win this award, and Martin Scorsese's Hugo manages to be both. Resist the impulse to pick Harry Potter and the Deathly Hallows; the boy wizard's escapades are 0-for-3.
Cinematography – Regrettably, we doubt this category will ever be the same after Avatar nabbed a statute for intricately detailed CGI Smurf sex. To take home an Oscar, cameramen will need gorgeous scenery and spectacular images. Since Tree of Life was more about Emmanuel Lubezki's sensuous images than any semblance of a plot, it's the clear pick. Just don't be surprised if Hugo's accessible script makes its soaring camerawork sit better with the Academy.
As a fan of Saul Williams, I've learned over time to trash all my expectations and approach every performance with an open mind. Best known as a beat poet, revered for his political lyricism and applauded for his alternative approach to hip-hop, Williams' only constant, it seems, is his ability to reinvent the wheel.
That said, it was still a bit of a shock last night when I went to see him perform at World Cafe Live, only to find myself in the audience of an experimental noise show. Drum in hand and band behind him, Williams delivered some of his most musical work to date. The audience — a motley crew of college students and older fans — was transported to The Mudd Club, circa 1980, where heavy drums encourage nodding heads, and reverb reigns supreme. A trombone provided melodic variation over Williams' cool delivery, which included everything from singing to speaking to screaming. Although his singing voice is nothing to write home about (it's taken about two decades for anyone to really hear it), he crafts each sound with the same fierce passion that made him famous in the world of slam poetry, and his presence remains impossible to ignore.