Archive: May, 2012
Thank you to everybody who entered our Roots Picnic haiku contest. We've counted the syllables and examined the metaphors and came up with the ten we like best. Here they are in no particular order:
I remember when,
you guys were called the "Square Roots".
Will you have hot dogs?
—Sid Lee
summer rolling now
like hot dogs on glowing grills
as quest love drops beats
—Gus Loeffelholz
(Inspired by Major Lazer)
beats on beats on beats
"random ass white dude" plus switch
dance, rage, and get free
—Monica Patterson
Local boy Diplo
back to Philadelphia?
Holy fuck, let's dance.
—Justin Glowacki
A beautiful day-
Delightful music flows free
Philly, you got me.
—Sharena Hagins
The Roots keep jamming
Two days of funk and rhythm
I need a ticket
—Trenae McDuffie
(Inspired by Tune-Yards)
If I could I would
Steal these tickets off ya desk
If I were gangsta
—Adam Scavette
The Microphone Fiend,
your rhythm flows forever:
paid in full, my soul.
—Isabella Peralejo
They are planted in
My cultural frame of mind
Rooted in what's real
—Cydney Foye
Lord knows I've waited…
Waited for this a lifetime
There's no fire like mine
—Elliot Williams
The Roots Picnic is Sat., June 2, noon; Sun., June 3, 5 p.m.; $63 a day, $96 for both days, Festival Pier, Penn's Landing, 201 S. Columbus Blvd., more info.
Janet Morales and Stu Eli, owners of Three Potato Four, have an event for all you closet Antiques Roadshow fans out there. On June 9 and 10 from 9 a.m. to 2 p.m., their Manayunk store (376 Shurs Lane) will hold piles of vintage and found objects. Visitors will be able to find anything from surfboards to factory carts in the stock of the self-proclaimed "collection-loving couple."
The weekend will also include appearances from some solid Philadelphia treat trucks. Pitruco Pizza will be making pies all day Saturday, including a special breakfast pizza which one can only hope will live up to all the delicious ideas it inspires. On Sunday, Rival Bros. coffee truck will man the helm.
Check out their opening party Friday night, the 8th to catch a preview of items for sale and even more good food from Say Cheese Philadelphia grilled cheese truck and Zsa's Gourmet Ice Cream.
You know that Soul II Soul song that goes "Back 2 life, back 2 reality"? That's how I feel right now. After four straight days of dirt-camping, ray-catching, music-listening and vodka-and-Red-Bull-drinking it's time to wave the white flag on this rock star lifestyle and go back to my part-time job as a receptionist at a doctor's office, but before that I'd like to let y'all in on a few little secrets: I didn't shave my armpits for four days, washed my hair in a large cooking pot, ate only almonds and dried fruits for breakfast, lunch and dinner and waited in line for a bag of ice for over an hour. At one point this weekend, a teetering man standing behind me in the Port-O-Potty line almost projectile vomited over my shoulder. But despite all of this, my weekend at Sasquatch was the probably best weekend of my life. I learned a lot, I listened a lot and I took a lot of pictures. Let me explain:
First, my travels started after a three-hour nights' sleep. The girls I went with ate the entire weekend's ration of beef jerky before they picked me up. One admitted she didn't like guitars. Things I learned on the way to Sasquatch (May 25-28): groceries make OK pillows, cigarettes cost $9 at back country Washington gas stations and that my copilot likes the Eagles fight song enough to put it on three different mix CDs (could be the lack of guitar).
Seven hours after we left Portland we were in. We made it to George, Washington and after a quick tiff with a 14-year-old parking guard who thought it was funny to tell us that our camping pass wasn't valid, we staked out a space and set up camp in between two groups of friendly Canadians. It was around 11 p.m. and we were exhausted. We went to bed, three of us in one tent, to the sounds of an overbearing Red Bull promotional truck blasting dub step and a DJ repeating the words "all you beautiful Sasquatch people." Tomorrow is a new day, we collectively decided, and a fresh start.
Things I learned while walking into Sasquatch: If you're planning on bringing your anti-anxiety meds into the venue you better have a valid form of photo ID. You can trick out binoculars to make a double flask but you can't use a plastic Easter egg to hide your weed. And you need to finish your Five Hour Energy(s) before you enter the gate.
Finally that leftover PIFA cube outside the Kimmel Center will stop seeming so random:
Join us March 28 – April 27, 2013 as PIFA, a Kimmel Center production, returns to Philadelphia asking, "If you had a time machine…"
...A theme nearly as vague and all-encompassing as "Paris!" in 2011. PIFA burned through their $10 million Annenberg grant the last time around; when we talked with the directors at the time, they said their plan was to spend big on ferris wheels, aerialists, Sharon Jones and funding just about everyone in town who could remotely hook whatever they were doing to "Paris" in hopes of attracting new funding for the next one — a business plan that had us wondering if the huge festival would end up being a one-off. But it does look like they've made it work, somehow. Good for them!
Photo by kaitlin.marie via Flickr Creative Commons
On the first and third Sundays of the month, starting June 3, West Philly's Cafe Clave (4305 Locust) gets a blast of skronk-ity plink-plonkity avant-jazz called Rip Rig (what no Panic?). The whole affair comes courtesy Philly's own free-free-free Modern Music (bass clarinetist Watson, trumpeter Ryan "Hrw Sbkra" T. Frazier, drummer Drew Rinaldi), noisy South Philly guitarist Alban Bailly's multi-member Yapp (they're dropping their debut CD ASAP) and hipster-handsome six-stringing guy Mike Gamble from outta-state.
Johnny Brenda's isn't just a pretty brickface with goofball live bands. It's a brew manufacturer apparently, as owner Will Reed has concocted Johnny Berliner, a German Weiss, with Scott Morrison of Dock Street. They cracked the first keg before Memorial Day.
Brat rat Jess Conda needs you, oh, 200+ dancers of all ages, shapes, sizes, ethnicities and experience levels, to prance it up along the steps of the Art Museum for the Live Arts Festival — this work in particular. "It's going to be an epic hunt to find these dancers but this is my charge," says Conda who is working with LAFF to recruit people to perform in the piece. The next recruitment session is June 6. Check that link.
No sooner has dapper Chris Malcarney of The Donuts and cLone Justice played his first several gigs of 2012 with the large scale Philadelphia Ukulele Orchestra, he goes and does something way intimate. "I recorded a micro album entirely on my iPhone available for free download," says Malcarney of Small World, available here. cLone Justice plays KFN in June.
Movie critic (and the guy who compiles our weekly repertory film listings) Michael Gold reviews his favorite Netflix Instant flick of the week.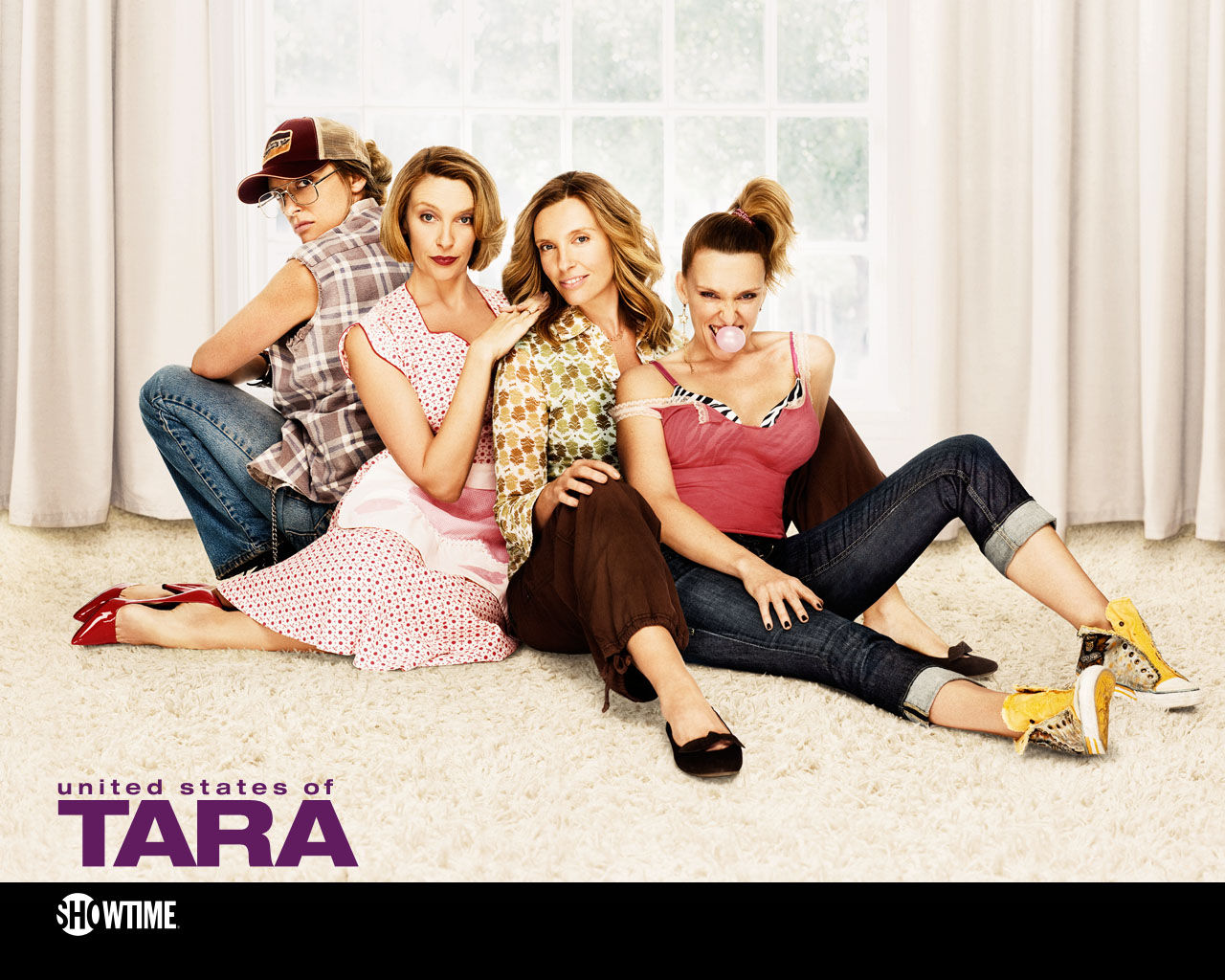 After pontificating on movies for the last four months, it only seems fair to give some ink to Netflix's comprehensive television offerings. The truth is, for all the cult classics and prestige pics on my queue, more often than not, the night finds me watching a small-screen favorite.
The role Netflix and like-minded streaming services have played in dismantling traditional television viewing is a well-worn topic by now, but little of the writing seems concerned with how that affects audiences. The sudden availability of entire seasons or series for binge-like marathons has changed viewer expectations, arguably for the better. Suddenly, gimmicky TV isn't enough; cliffhangers aren't as potent, once-topical humor loses its freshness and the buzz around sparse celebrity guest spots all but vanishes. Instead, continuity and captivating storylines take precedence. Look no further than Arrested Development for proof that new viewing regimens can change a show's reception (though to be fair, Arrested Development's success also comes from being so damn clever).
Perhaps screenwriter Diablo Cody knew binge-ability would be the key to streaming success, since her United States of Tara has it down to an art. The tale of a suburban housewife with multiple personalities is captivating enough on its own, especially with Toni Collette adopting the title role and its alternate identities. But what makes the show Netflix gold is the vastly different trajectories of its three seasons. As the first season introduces us to Tara, her alter-egos (redneck Buck, slutty teen T and the June Cleaver-esque Alice) and her family, it's an off-beat comedy exploring the lighter side of a captivating disability. The humor starts to wear thin by Season 2, so Cody switches gears to a Sirk-like family drama. The characters are the same and the narrative arc carries, but the sudden shift in tone injects unanticipated freshness into the proceedings (fittingly so given the title character's seismic personality changes). Eventually, in the third and final season, that spins into something unexpectedly darker — but to say anymore would be spoiling thirty-six episodes that are hard to cease watching.
(michael.gold@citypaper.net) (@migold)
Spice up your First Friday with a heavy dash of drag, a hot kick of carnies and a side of storytelling, stunts and debauch at Thank Goddess it's OMG!: Dueling Divas Sing Live. This will be the sixth time around for the variety show, each one offering a new cast of entertainers.
This month's show is presented by The Notorious OMG, known for inducing reactions appropriate to his/her name. The Goddess Isis will be singing, dancing and chatting over chicken with the audience, (you'll see). And there will be performances by Anessa LaRae, Serena Starr and Missy Mary Wanna. Pay the cover and the first drink is on the house.
10 p.m., $10, Tabu Lounge and Sports Bar, 200 S. 12th St., 215-964-9675.
(brittany@citypaper.net) (@wannab_thomas)

It's their biggest issue to date and they're celebrating it with the most raucous party you never thought could be thrown by a literary magazine: The APIARY 4 Launch Party at Underground Arts (1200 Callowhill St.) is an all-night bookish get-down, featuring readings from 45 Philly poets and prose writers, including contributors to the soon-to-be-released APIARY 4. A respected force on the local lit scene, APIARY magazine provides a much-needed platform for writers of all styles and backgrounds, presenting their work in the form of a widely circulated glossy-paged 'zine.
Tomorrow's (Fri., June 1, 7 p.m.-2 a.m., $7-$12) your chance to pick up a copy of APIARY 4 before it hits the rest of the city. Listen to some tunes from a live jazz band and boogie late into the night with DJ Femstar. If you get tired on the dancefloor, take a break and make some art with the Artistic Rebuttal Book Project — a Philly-based collective of artists dedicated to spreading the word that making art is (still) worthwhile. Bringing together lit-heads from all over the city, tonight's launch is APIARY's answer to a bookish First Friday.
Check out a sneak peak video trailer.
Have a lit event you'd like featured in an upcoming Bookish? Email the author at nina@citypaper.net.
While Amour, the Palme d'Or-winning drama at the 2012 Cannes Film Festival, makes all the headlines (Sony Pictures Classics set a late-December limited release date so that the Michael Haneke-directed film is game for awards season). Several locals who spent their time in the French cinema capitol did OK for themselves during the fest.
Southwest Philly's Lee Daniels brought his new directorial effort of Pete Dexter's novel The Paperboy to the big show complete with an infamous Nicole Kidman/Zac Efron peeing scene intact. Then there was Old City's Breaking Glass Pictures (Mike Repsch, VP of international sales; Rich Wolff, CEO; Richard Ross, co-president; Susan Helfrich, COO) who hit up every party and red carpet bash at the CFF like Diddy's party on his yacht the Icon, Daniels' red carpet walk and such. Breaking Glass had a booth at le Marche, held dinners in their beach side office/apartment and made deals to acquire for distribution the likes of the BBC film Shifty (starring Centurion's Riz Ahmed), Jose Campusano's dark Vil Romance, a documentary highlighting starlets of slasher horror Screaming in High Heels: The Rise & Fall of the Scream Queen Era, and Simon Chung's new film Speechless, which is having its world premiere at the upcoming San Diego FilmOut Fest. Breaking Glass also sold off for distribution After the Wizard, a modern continuation of Frank L. Baum's classic book, for Eastern Europe and Africa as well as Nate & Margaret (a 21st century gay Harold & Maude) starring Roseanne's Natalie West, The Wise Kids' Tyler Ross, and Gaby Hoffmann from 200 Cigarettes.
Ooh la la and thanks to Susan Helfrich for the photos.
Several weeks ago, Icepack dropped a clue that the next Philadelphia International Festival of the Arts (PIFA) at the Kimmel Center and its immediate outlets would highlight back-and-forth time travel for its 2013 edition rather than the single locality of its last affair, the successful Francophile-inspired PIFA of 2011.
Icepack was correct and executive director Ed Cambron has already lined up the Kimmel's resident companies and their friends to take over Kimmel's lobbies and stages with events that take on defining moments in human history, such as Mandela's release from prison, the fall of the Berlin Wall and the signing of the Declaration of Independence. Look for the Wilma's Bearded Ladies to do something draggy to the Civil War. Poor Abe Lincoln. Will his ghost never rest?
More of this will be announced tonight with a one-minute sizzle reel to be shown at the Arts & Business Council Awards Ceremony at Vie.