HAPPY HOUR HOPPER: Jake's and Cooper's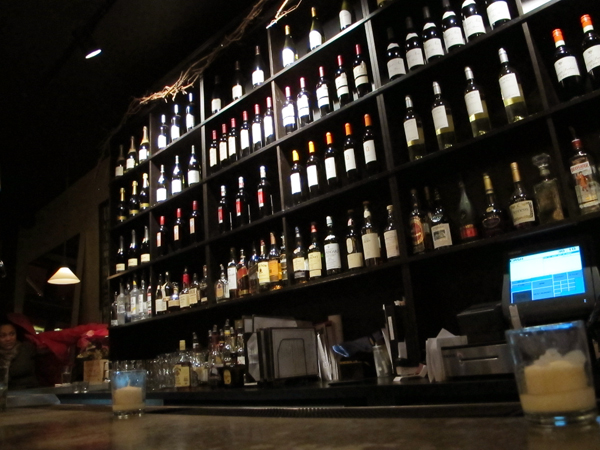 The Web site for the award-winning alternative weekly, the Philadelphia City Paper.
HAPPY HOUR HOPPER: Jake's and Cooper's
WHERE YOU AT? Jake's and Cooper's is a swanky-but-cozy wine bar and restaurant on in Manayunk (4365 Main St.). Owner Bruce Cooper's Jake's stood alone for years until he launched the attached Cooper's, a more casual pizzeria/wine bar, in 2008. I took a load off at their 15-seat bar on a recent Tuesday at 6 p.m., halfway through their 5-to-7 p.m. "happiness hour."
WHAT'S THE SCENE? There were only seven or eight people there when I arrived, all late-30s to early-40s career types. Tea lights contributed to the romance as my friend and I let our nanny ponytails down, enjoying our red wine and newly soigné après-work lifestyle. The only other bar I've been to in this area is Castle Roxx, where I was up to my elbows in hot wings and lager. J's and C's is classier, of course; my friend and I promptly began mingling with suits and 14-karat gold bangles while temporarily forgetting that we graduated college during a recession. While half-price drafts are usually more my HH speed, sometimes a girl wants 20 wine options and all her food drizzled in truffle oil, you know?
WHAT'S THE DEAL? I'm pleased to report that this is another seven-days-a-week happy hour — you have to be at the bar to take advantage of the specials, though. For beer, they ID one draft and one bottle a day, shaving $2 off each price. Their Rhuby Rush cocktail, a mix of Art in the Age's rhubarb liqueur, Stoli raspberry vodka lemonade and strawberry-thyme preserves, was also featured at half price ($5) during our HH; right now it's the primary cocktail they're featuring on a rotating mixed-drink specials list.
J's and C's designates an $8 red and an $8 white as their "cheap" house wines — both drop to $4 at happy hour and taste expensive enough to me. A handful of food items get the discount treatment during happy hour, as well, including butternut squash mac 'n' cheese and a select pizza. I tried their portobello mushroom soup per the bartender's suggestion; good, but I'll probably get a pie next time since everyone seems to rave about it. They win additional HH points for validating parking: Leave your car in "Lot C," right by the restaurant, and take in two hours of swank without stressing about the meter.

Cheers, y'all.