Notes from the Weekend: August 29 (Hurricane Irene Edition)
Notes from the Weekend is a Monday feature that sees the members of Team Meal Ticket compiling all the food/drink highlights uncovered during prime eatin' time, Friday to Sunday.
Notes from the Weekend: August 29 (Hurricane Irene Edition)
Notes from the Weekend is a Monday feature that sees the members of Team Meal Ticket compiling all the food/drink highlights uncovered during prime eatin' time, Friday to Sunday. Consider this a place for good deals, great dishes, wicked cocktails, recipe triumphs (and tragedies), bizarro conversations and more. We're eager to share our notes, but especially excited to read yours.We encourage you to leave notes from YOUR weekend in the comments. Have at it! (View past NFTW installments at citypaper.net/notes.)
NOTE: This weekend was weirder than most due to the supermarket-razing hysteria over Hurricane Irene. We'd love to hear specifics about what you did to brace yourself for the 'cane — and more triumphantly, what you did to celebrate once you came out on the other side in one piece!
AE: Adam Erace
DL: Drew Lazor
JL: Jessica Leung
EM: Esther Martin
NR: Nicole Rossi
Friday's gorgeousness led me to LOVE Park for lunch, where the sun poured like honey and I tipped my head back to drink it all in. The Latin Farmer delighted my appetite with a refreshing nectarine agua fresca, a bocadillo sandwich (apple slaw was amazing), and sides of lima bean hummus and an almond-horchata dessert hummus. The flavors performed somersaults in my mouth. —NR
Grabbed pre-storm grub from Giwa (1608 Sansom St.) on Friday — started off with pork tacos and then moved into the beef dolsot bibimbop. I then tagged along with my girlfriend as she rushed through hurricane food shopping (she bought enough for a family of four). I immediately identified the only thing I truly wanted if I was going to be stuck inside: triple-double stacked Oreos! I pulled the cookies from the shelf and ran into line, only to be reminded that the entire city was attempting to purchase the contents of the entire store at that very moment. I put them back — awesome though they may be, I cannot wait 45 minutes to buy Oreos. —JL
Friday night was the night of stocks — specifically a lamb stock (used the bones and scraps from last week's shoulder) and a case of Furthermore Knot Stock I copped at Bella Vista Beer (755 S. 11th St.). To further the stockiness, I actually used the Knot Stock in the lamb stock — the beer's got a really friendly black pepper flavor that bolsters sauces and soups fashionably. Figured lamb and white bean soup might fight the 'cane well. —DL
This weekend we stayed in and ate our weight in carbs. Not gonna go into details, but the best part by far was my attempt at making hurricane-shaped pancakes using the Joy of Cooking recipe (minus the salt, 'cause I don't cook with salt). Sure I failed miserably, but you can kiiiiiinda see the spirals and tail and ... yeah, it just looks deformed. —EM
Santucci's (10th and Christian) pizza and stromboli greeted me when I walked in the door on Friday, which was funny only because we'd just had Santucci's — the night before. C's dad and bro had come down from Holland (where no one makes pizza like this) to do work on the crib and she'd ordered them lunch. I didn't protest about Santucci's two days in a row and ate their leftovers without complaint. Wish I would have saved room for dinner in Buxco later that night; C's mom's crusty-edged manicotti was amazing, but I just couldn't find room for the barbecue ribs. —AE
My walk back from Whole Foods (929 South St.) to grab items for a night of baking felt like the beginning of the end of an Italian horror film — forboding dark skies, children crying, broken jars of marinara lying on the street. I brought a little of the craziness back to my apartment where I cranked up Foster the People, uncorked a bottle of Malbec and whipped up some crack pie. Relax, there's nothing illicit in it — it's called that because it's just that good. I scored the recipe from an issue of Bon Appetit awhile ago and it never disappoints the crowds. I let the pie chill overnight while I tended to the rest of my bottle and a viewing of Party Girl. —NR
Pre-Irene, stopped by Terrain at Styer's (914 Baltimore Pike, Glen Mills) for brunch (I was in the 'hood) in the picturesque garden café. Think tall French toast under clouds of vanilla-bean cream, pancakes so brown-buttered and crunchy (the way I like them) I have to assume they were cooked in a cast-iron skillet, bacon that cost $1.25 a strip and this neat little crock of cantaloupe risotto. It tasted like traditional risotto, with a hint of fruitiness offset by chopped chives and prosciutto crumbles. —AE
Saturday I put on my hurricane heels and strutted to the liquor store with crack pie in tow to stock up on my version of water: Champagne. I snatched a cab and made my way to NoLibs for a surprise 30th bday/hurricane party with 20-something of my favoritest people, all gathered under tents and ready to brave the storm with kegs, bottles, pong and grilling. As people all over the city were filling their bathtubs and taping their windows, we laughed in the rain, sang Ol' Dirty Bastard and danced with Solo cups above our heads. I haven't had that kind of fun since last weekend. —NR
As the winds picked up and our mayor turned into a power-outage cassandra early Saturday evening, C and I found ourselves with little to eat in the house — do not count on us in case of natural disaster — and less energy to cook. What restaurant would satisfy both (a) our hunger and (b) our resistance to heading out in the rain? SANTUCCI'S OF COURSE. Being reasonable, we resisted at first, tried to talk each other out of it. The conversation went like this:
ME: Santucci's again?
C: We can't can do that.
ME: No, we can't do that. That's crazy.
C: Three days in a row, that would be a little ridiculous.
ME: Right.
[pause]
ME: Their stromboli is so good, though.
C: It really is!
ME: I could kind of go for it ...
C: I could eat Santucci's ...
And that was it. I'm not quite sure how it happened, but there I was, dialing the phone and ordering from the new Christian Street pizzeria for the third time in three days. Friendly dude on the phone assured me they were delivering, hurricane conditions aside, and though the food arrived an hour late, I have to give props to the soaked deliveryman that still had a smile on his face. If I worked at Santucci's, I would too. —AE
Dicked around for most of Saturday afternoon — only thing I accomplished was that lamb soup, which turned out well (will thicken it with tomato paste next time) — before mustering up the motivation to hurricane-trudge (with only one umbrella blowout!) to the very stupid South Square Thriftway (23rd/South). We bought overpriced cereal, overpriced apples, overpriced Triscuits and some other overpriced survival foodstuffs. Salty about the soggy jeans and wasted money in the name of convenience, we stopped by Grace Tavern (2229 Grays Ferry Ave.) across the way and emptied some High Lifes and burger baskets. Way livelier crowd than anticipated, and most of them, like us, ended up staying till last call, Irene style — 11:30 p.m. —DL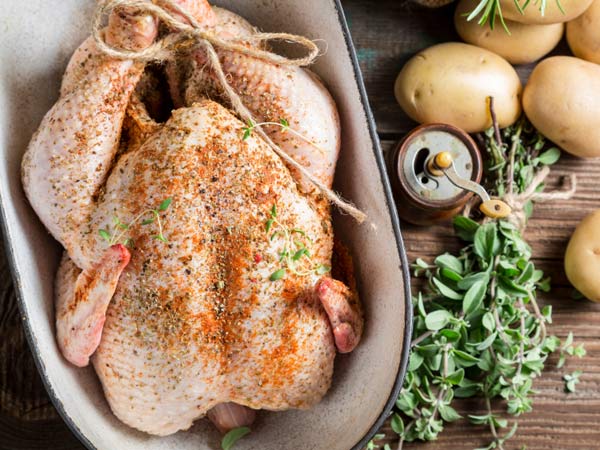 Saturday night, after eating all the pizza and watching all the news we could handle, we hit the sack, expecting to be woken by a tree branch through our window. Went to bed with the fan running, so that we'd know right-quick in the morning if we'd lost power. It was still spinning when we woke up and the sun was like honey-butter through the blinds. We feted Irene's bitch-ass-ness with brunch at the very open and very busy Green Eggs Cafe (1306 Dickinson St.), where the quinoa porridge is my jam. Went shopping and cooked for dinner: tomato tart and roasted turkey breast whose ras al hanout rub I'll definitely be translating to Thanksgiving this year (even though my family will no doubt call it "weird"). Ended the night with True Blood, Curb (I want a car periscope!) and bowl of Edy's mint-brownie ice cream, like mint-chocolate-chip on HGH. —AE
I felt, very accurately, like I had rocked out in a hurricane all night when I pulled myself out of bed Sunday afternoon. My life preserver was delivered to my door — a bacon, egg and cheese sandwich with a side of roasted potatoes and apple juice from More Than Just Ice Cream (1119 Locust St.). The taters were delish, the sandwich was just OK, but hey, it did the trick, and did I mention it was delivered? Later, a walk around the area to check out the scene from the 'cane revealed that I personally caused a lot more damage than Irene did in my neighborhood. —NR
There was slight misting but not a single drop of rain Sunday morning, so the BF and I decided to get out of the house and take a stroll down Washington. We hit up Pho 75 (Wing Phat Plaza, 1122 Washington Ave.) and warmed up with some soup. We haven't encountered truly cold weather yet, but the outdoor conditions do not matter when scorching beef broth is in front of me. —JL
The bar at Percy Street Barbecue (900 South St.) was the move on Sunday evening — every seat in the joint was filled when we showed up, post 'cane smoked-meat revelers, all of 'em. Ribs, burnt ends (yay), mac 'n' cheese, tomato salad and many a cold beverage provided by our fave Percy bartender Neira made this impromptu I-survived-Irene fete a tremendous one. —DL