Train along with the staff at Tria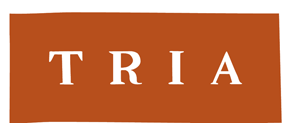 The Web site for the award-winning alternative weekly, the Philadelphia City Paper.
Train along with the staff at Tria
Sitting bar side at any of Tria's three locations is an experience that is both enjoyable and immensely educational. The staff at this mini chain of wine bars is incredibly well versed in the beer, cheese, and by the glass options, always ready with an suggestion, pairing, or answer to even the most wine-nerdy query.
If you're looking to up your zymurgy game (that would be the science of fermentation i.e. how all of those wonderful beers, wines and cheeses come to be), Tria is offering a very limited number of seats in their new-hire training class on July 5 from 5:30 p.m. to 8 p.m.
The first class, Wine 101, is a basics session that will walk you through a whopping 15 styles of wine, breaking down varietals, styles, regions, and viticulture. Considering the calibre of Tria's pours, this class is a sweet deal at $28, not mention a sure fire way to advance your oenological chops. To reserve head over to Tria Fermentation School.