Meal Ticket
Hey y'all, so Team Meal Ticket's collective brain feels like and possibly resembles sunnysides so we're gonna take Monday to collect ourselves. See youse tomorrow.
Just a heads up that posting will sporadic between today and Tuesday, April 10. Heading down to Jackson, Mississippi for a few. We'll miss ya, talk to you soon. In the meantime, please enjoy this sonorous selection from Jackson native David Banner. Stuntin' is a habit.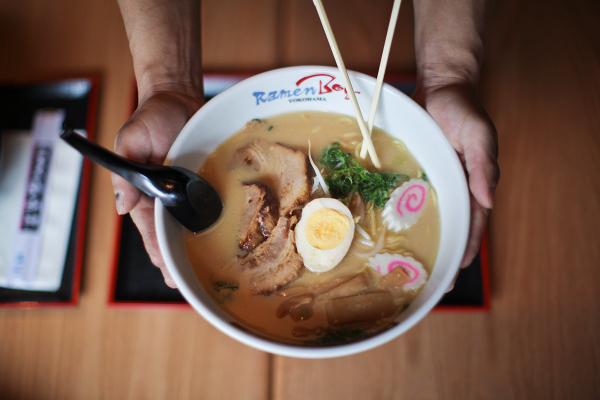 Team Meal Ticket took over the print edition of City Paper this week, and we're excited to share everything here with you online! Let's see ...
- Ramen, and all the hand-wringing and histrionics surrounding it, has long been a "thing" in other cities, and it's suddenly coming into sharp focus here in Philadelphia. We talk to chefs, brothmakers, academics and more about the insane popularity of the Japanese noodle soup and why it garners such passionate reactions.
- South Philly restaurant Le Virtù takes its name for a traditional and complex Abruzzese soup that celebrates the arrival of the spring season. Adam Erace snags a home cook-friendly recipe from chef Joe Cicala so you can turn your pantry-cleaning into dinner.