Archive: March, 2012
The Hunger Games, to the surprise of no one, destroyed the box office this past weekend. But it really freakin' raked it in, man, earning $155 million, a number that made it the third-richest debut of all time, behind only The Dark Night and Harry Potter and the Deathly Hallows Part 2. Games' straight cash cow status, of course, means we're buried up to our mockingjay broaches in unauthorized merch! Example: The Unofficial Hunger Games Cookbook, which features more than 150 dishes inspired by passages in Suzanne Collins' books. Each recipe, from "Katniss' baked shad" ("The bones in the shad mirror the skin and bones that our heroes are slowly becoming.") to the utilitarian "no-nonsense wheat dinner rolls" of District 13, is complete with bibliographic info referencing moments in the dystopian YA trilogy.
Meal Ticket's got a copy of the cookbook for you, so you can get a head start on planning your Blu-Ray release party that will involve forcing your college friends to wrestle each other over the last ladleful of wild groosling chili. All you've got to do, between now and 5 p.m. tomorrow, March 29, is write a caption for the image after the jump and leave it as a comment. Make it funny, make it stupid, make it memorable. And be sure you register/comment with an email address you check frequently, as that is how we'll alert our winner. May the odds be ever in your favor or whatever the fuck they say in the movie.
Thanks to Friend of Meal Ticket Mike K. for sharing this snap with us — a liquor store in his hometown of Olyphant, Pa., a little less than three hours north of Philly near Scranton, offers slushies made with Boone's Farm for the low-low price of $3.50. While we're pretty sure you can get a straight-up bottle of the putrid neon-colored booze-for-kids stuff for less than that (shoutout to the corner store called "Cold Beer" near La Salle University!), we're cool with paying a premium for abject slushification. Eat your sneaky-strong heart out, frozen mint julep at Khyber Pass Pub.
Anyone else out there cranking Boone's slushies? Let's go if so. You drive.
Photo: Coutesy of Mike K.
Center City's Good Dog (224 S. 15th St.) has long been a refuge for Philly's "in-the-biz" types, so much so that partners Dave Garry, Heather Gleason and Tom Darby are taking that rep and spinning it into an entirely separate concept. They're working on opening The Industry (1401-1403 E. Moyamensing Ave.), a 'hood-friendly bar/restaurant in the old Pennsport space that was The Witch.
While the 80-seater will welcome everyone (no servers-only handshakes or secret knocks needed), they're catering aggressively to those in the hospitality realm, offering a seven-day-a-week discount to all industry workers and serving both dinner (till 1 a.m.) and weekend brunch (till 4 p.m.) late. Chef Pat Szoke, who's worked at spots like The Farm and Fisherman, Buddakan and Vetri, will cook a menu of honest plates that sounds very post-shift chef-snack friendly (teasers after the jump — we want a Hillbilly Philly). Bartender Bob Achilles, who many of you know as that friendly English guy at Loco Pez, is doing the cocktails (tomato-water Bloodys, a shareable "Mummer's Punch" bowl), and they'll pour from 12 drafts and 10-glass wine list, as well. Opening is slated only for "spring" at this point; they're on Facebook and Twitter.
Stephen Starr's newest endeavor, Route 6 (600 N. Broad St.), is hosting the first of three special happy hours tonight to benefit Teens 4 Good. For the second year in a row, Starr employees are participating in the Broad Street Run with T4G as their choice charity — it's an organization that helps teens turn vacant city lots into gardens that grow healthy, accessible food for their communities. Tonight's happy hour, which goes from 5 to 7 p.m., is a fun way to help out without actually running anywhere (except maybe to the bar). Yards and Victory have donated beer and they'll also have a not-yet-named pomegranate/orange/vodka cocktail available. One hundred percent of sales from the select beer and booze will benefit T4G; you can also donate on their FundRazr page.
Photo: Neal Santos
Notes from the Weekend is a feature that sees the members of Team Meal Ticket compiling all the food/drink highlights uncovered during prime eatin' time, Friday to Sunday. Consider this a place for good deals, great dishes, wicked cocktails, recipe triumphs (and tragedies), bizarro conversations and more. We're eager to share our notes, but especially excited to read yours.We encourage you to leave notes from YOUR weekend in the comments. Have at it! (View past NFTW installments at citypaper.net/notes.)
What Han Chiang characterizes as "a small basement fire" had Philly firefighters all over his Old City restaurant Han Dynasty (108 Chestnut St.) last night. As was the case with the recent flare-up at The Sidecar, no one was injured and the PFD was able to contain the situation before any severe damage occurred. They're hoping to reopen tonight.
Thanks to CP arts editor Emily Guendelsberger for the snap.
Scott Caplan, owner of the Sweat Fitness chain, is taking a different approach with his upcoming branch in East Falls (3300 Henry Ave.). Not only can you work on yo fitness at the new gym, you can also BYO and go bowling. They're calling the concept, Caplan's tenth, Sweat Fitness & Frames. The bowling alley will be open to the public and will provide a shuttle service for students of the two nearby colleges, Philadelphia University and St. Joseph's. Gym members will receive bowling specials, too. This is a great excuse to get into the habit of packing Old E in your gym bag so you're always prepared for post-workout lane seshes.
Last Tuesday, UPenn allowed food trucks to set up on their property prior to the beginning of a Philadelphia Mobile Food Association meeting — a temporary but promising peek at a mutually beneficial relationship between food entrepreneurs and landholders. (The city's "restricted zones," which block carts/trucks from many potentially lucrative perches on city property, is a major point of discussion with the PMFA.) NoLibs' Garden Variety pioneered the idea of a private food-cart lot locally, and now more people are looking to jump into the game. For example: We recently heard from a party looking to convert the industrial-zoned trapezoid lot at 2400 Weccacoe (pictured), right behind Ikea, into a multi-use food truck "depot." The 2.5-acre space would feature a commissary kitchen, parking and an outdoor "garden/picnic area" where eaters can hang and grub. They're looking to lock in tenants for a June 1 launch; anyone vendor interested in hearing more should contact Kristen Muldoon at 215-351-9366.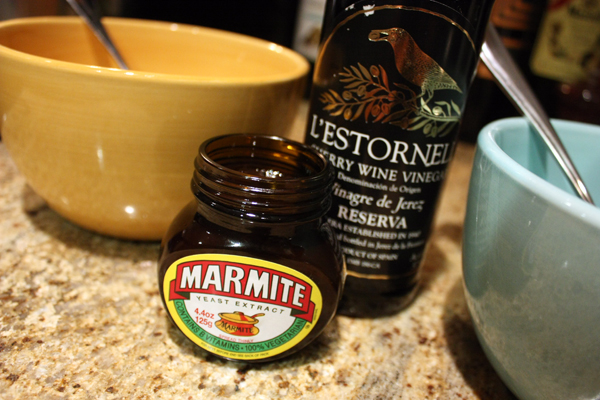 - You know how Anthony Bourdain has featured virtually every city in the world on his shows except Philadelphia? Well, it looks like our time might be coming soon. Perhaps sparked by a tweet from Marc Vetri last year, Bourdain is considering filming here. Though his quote from Eater seems to imply he's hard-pressed to figure out what he could actually feature on the show. Hmph.
- If you've ever wanted to find out what Metallica tastes like, a food truck in L.A. has got you covered. Grill 'Em All, a culinary goof on Kill 'Em All, features a Jump in the Fryer burger to honor the band. It seems James Hetfield and Co. taste like fried chicken, burger meat, cheese, maple syrup and sriracha on waffle buns.
- Uncrate posted about an outdoor oven/stove combo, released by Coleman, for campers who aren't into cooking over an open fire. The thing is pretty much a toaster oven with a range on top. Uncrate says: "Yes, it kind of defeats the purpose behind camping, but if 'reconnecting with nature' isn't your thing, you'll be glad to reconnect with a frozen pizza."
- I don't think I need to explain Pizza Brain to you guys, considering you're reading this post and if you're reading this post that means you read Meal Ticket and Meal Ticket <3s Pizza Brain. But here's a cool interview with Brian "Brain" Dwyer himself.
- What do you think of when you think of New Zealand? Dead Alive, Flight of the Conchords and Marmite, right? Cross Marmite off your list because the country is running out of it. An earthquake shook NZ last year, putting the Marmite factory out of commission. People are now taking advantage of the rare commodity and selling it online for exorbitant prices.
- Videogum writer Kelly Conaboy posted an article about an alleged ghost haunting an Australian supermarket. Need evidence? The market's security cameras caught a Fruit Roll-Up fall off the shelves, seemingly unprovoked. The ghost is thought to be that of a man who was shot and killed outside of the supermarket in 1998. Maybe he's one of those mean ghosts who takes all the Marmite.
Photo: Drew Lazor