Food News
Chef Scott Schroeder of South Philly Tap Room (1509 Mifflin St.) is teaming up with meat man Nick Macri of Southwark (701 S. Fourth St.) to roll out Scott Dogs, a hot dog cart that'll be tapped for farmers markets, festivals, gatherings and special events — including SPTR's May 21 Wheat Beer Festival, the tentative launch date for the operation. Macri is making franks — with a snappy bite, like the ones Schroeder grew up eating in Detroit — strictly from scratch. The plan is to boil up the links in Kenzinger, and then offer up a simple array of toppings, stuff like beef heart chili (another Detroit staple), cheese sauce, homemade relish and other go-tos. Though the May 21 date is not yet set in stone, Schroeder has hopes to roll Scott Dogs out to happenings like the Food Trust Night Market and the Phoenixville farmers market this summer.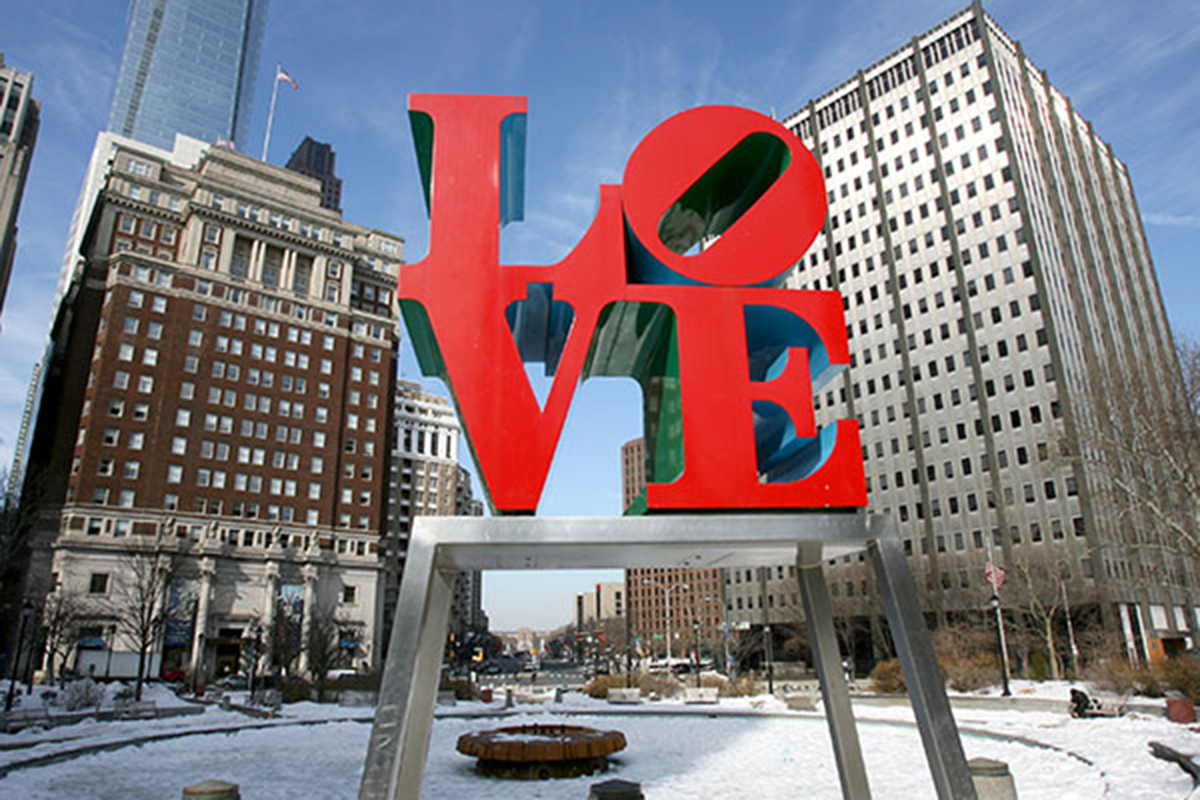 Larry Comroe and Wade Smith's Far From Home Cafe is the cornerstone food truck of LOVE Park's new "Lunch at LOVE" program, which brings a permanent, daily-changing array of mobile vendors to 15th and Arch. Far From Home, which operates at LOVE Monday to Friday from 11 a.m. to 3 p.m., has had much success at this spot, so much so that Comroe and Smith have expanded their menu to accommodate the lunch rush. Others have taken notice — today (and every Monday), Jose Garces' Guapos Tacos and the West Philly-based Sugar Philly truck will hold it down at LOVE. Tomorrow, May 10, will see the official debut of Gretchen Fantini's Sweetbox truck; the baker will hand out free mini cupcakes from 9:30 to 3. Wednesday to Friday sees Buttercream joining the fray.
Photo: travel.usnews.com
Esposito's Meats (1001 S. Ninth St.), a fixture in Philly's Italian Market for a century, is celebrating its 100 years in business in the most apropos way imaginable — pumping out a 100-foot-long Italian sausage on May 14, the first day of the Italian Market Festival. Though the easy way to pull off this feat would be to commission a 100-foot-long synthetic sausage casing to hold the behemoth realization of his secret family recipe, Louis Esposito II is a purist through and through — thus he and his butchers have developed a way to create an all-natural casing 100 feet in length.
The Esposito clan is further honoring the butcher shop's 1911 birthdate by donating $1911 to Bucks County's Comprehensive Learning Center for Autism. Festival attendees need only toss $1 into the pot and they'll receive a pound of sausage in thanks. (They'll clearly have enough to go around.)
Photo: Courtesy of Esposito's
Get the flash player here: http://www.adobe.com/flashplayer
Tim McGinnis, chef at Jesse Spalletta's South Philly prepared-food destination Plenty (1710 E. Passyunk Ave., 267-909-8033), recently launched Artisanal by Plenty, a new line of retail sandwiches he's hoping to market to local cafés, markets and groceries. The first coffee shop to hop on the tasty between-bread wagon is Shot Tower Coffee (542 Christian St.), who's been selling a selection of McGinnis' eats for $8 a pop to complement their Stumptown. (McGinnis says he's open to distributing anywhere in the city, so look him up.) The current lineup of sandwiches, all of which come on Artisan Boulanger rolls, is as follows:
- Ham and Cheese: cured/smoked Country Time Farm pork shoulder, gruyere, house honey mustard ...
- Grilled Veggie: portobello, zucchini, red pepper, red onion, housemade hummus
- Free Bird Chicken Salad: brined/five-hour rotisserie chicken, cranberry, celery, onion, whole grain mustard
- Turkey: brined turkey breast, gruyere, chive remoulade
Photos: Drew Lazor
This week, refined small-plates spot Meritage (500 S. 20th St.) is making meat-free dining more accessible by once again offering its fully vegan Tuesday-night tasting menu. For you vegans, vegetarians and veg-friendly eaters out there: $35 will get you a four-course lineup of seasonally appropriate dishes from chef Anne Coll, including dessert (and usually a palate-prompting amuse bouche as a fifth element). Tonight marks the menu's debut, with dishes like roasted baby beets with rhubarb, mint, and citrus; a rich vegan risotto studded with swiss chard and fava beans; and a hearty chickpea cake with spinach, olive tapenade, smoky tomato chutney and puréed herbs. Menu items are constantly subject to change dependent on ingredient sourcing, and spring's abundance of bright and ever-changing seasonal ingredients is sure to keep what's offered in flux.
This past Saturday afternoon, David Katz over at Mémé (2201 Spruce St.) started cranking out Moroccan tacos — house-pressed tortillas topped with traditionally Moroccan ingredients — so obviously we had to swing by and try a few of these out. Katz, who's Moroccan-Jewish by heritage, says this bit of casual culinary fusion came to him awhile back when he realized just how many base ingredients Mexicans and Moroccans share. "It's just a full-on crossover — they use a lot of the same stuff," explains Katz of the veggies/herbs (tomato, cilantro), meats (chicken, beef, lamb) and spices (cinnamon, coriander) both cooking traditions rely heavily on.
Almost a year after we brought news of its beer garden, Memphis Taproom (2331 E. Cumberland St.) is ready to debut its outdoor drinking space in the lot adjacent the craft beer-lovin' pub. This Saturday, April 23, marks Memphis' third anniversary, as well as the gated garden's grand opening. The lights are strung, the raw-wood picnic tables set and the mint Memphis Taproom lunch truck is ready to roll out 10 different hot dogs (plus the famous fried dill pickles) from chef Jesse Kimball.
Hey nice! The outdoor deck at Biba (3131 Walnut St.) that Meal Ticket told you about in March is all ready to go. The outdoor area, made of pretty Mayan teak, can seat up to one dozen attractively windblown guests.
Photo: Courtesy of Biba
Just heard from Matt Swartz, who just opened Farmers' Cabinet at 1113 Walnut with partners Colleen Swartz (his wife) and Matt Scheller, regarding the status of the team's East Falls beer bar Fork & Barrel (4213 Ridge Ave.) — which has been rumored to be closing — as well as their Emmaus gastropub, Tap & Table. Check out Swartz's full statement, in which he addresses the future of both venues, after the jump.
Pulled a drive-by on Yogorino (20th/Locust) Friday night to cop our usual krispy rice/pistachio sauce situation and were delighted to discover that the Italian yogurt shop now sells its stuff by the pint — if you can make it all the way back without scraping the container clean, you can enjoy super-tangy probiotic-laden goodness in the comfort of your own home. The pints cost $8.50 a pop, and you can get various toppings and sauces to go along with, too.
Photo: Yogorino on Facebook