Archive: February, 2012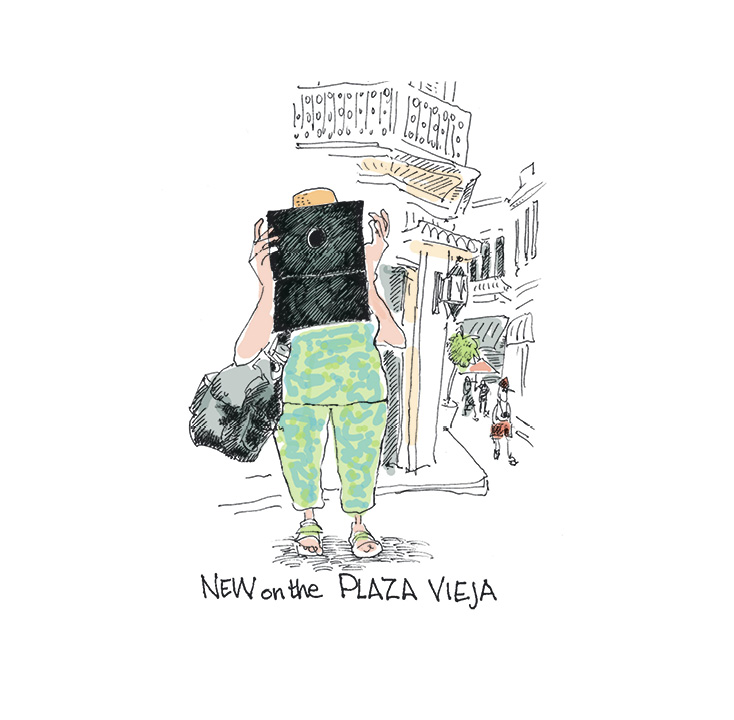 Left: A plan that eliminates only one lane of parking; right, the whole street becomes a pedestrian hangout spot.
Turning a side street that already shuts down for weekly farmers' markets into a pedestrian plaza for year-round events and general hanging out seemed like a slam dunk to the South Street Headhouse District, which has been looking for creative ways to revitalize the area. But after they won a city grant to turn a block of Passyunk Avenue into a removable pedestrian park, local hardware store owner Mitchell Cohen kicked up a fuss, saying it would kill his business. But last night, after viewing another version of the plan that calls for only one lane of traffic to be closed, he told CP, "I can't believe I'm saying this, but I like the idea now."
President Obama's decision to require private health insurance to cover contraception at no cost has prompted a predictable firestorm of criticism from the religious right. Pennsylvania Sen. Bob Casey, a leading anti-abortion Democrat, has joined the fray ― against birth control.
"I have strongly supported efforts to provide greater access to contraception," according to a statement from Sen. Casey. "I believe, just as strongly, that religiously affiliated organizations like hospitals and universities should not be compelled by our Federal government to purchase insurance policies that violate their religious and moral convictions."
Welfare and education spending have dominated the news on Tom Corbett's "lean and demanding" fiscal 2012 budget proposal — but he also had plenty to say (or not to say) about funding for arts and cultural groups. Public television funding stayed flat — at zero — and in fact didn't even appear as an item on the budget; funding for zoos was cut entirely, from an already paltry $450,000 last fiscal year; and the Pennsylvania Historical and Museums Commission saw its funding cut by 3.6 percent (even though its Trails of History sites are estimated to have a $45 million economic impact annually). The commission's funding for museum assistance grants, which were $1.8 million as recently as fiscal 2010, are now zero, according to the Greater Philadelphia Cultural Alliance. On the plus side, Pennsylvania Council for the Arts funding stayed constant at $9.065 million. The Cultural Alliance and other groups will be lobbying hard for more help as budgets are considered in the General Assembly.
[+3] Mayor Nutter says he's looking into opportunities to make use of North Broad Street's famous Divine Lorraine building. "Know what? I'm gonna buy a camera, and take pictures of it. Has anybody thought of doing that yet?"
[0] Councilwoman Blondell Reynolds Brown proposes generating revenue by selling ads on school buses. "Also, please start referring to me by my new name, Whisper-Quiet Maytag Dishmaster."
[+4] A North Philly pastor makes "Wanted" posters with Lil Wayne's picture on them, saying the rapper's violent, misogynist lyrics are poisoning the community. Bell Curve is pretty sure the reverend is right, but, holy shit, we want a poster so bad.
[-4] With contract negotiations moving slowly, SEPTA police announce they may go on strike. Just to be clear: You guys are saying that, at present, you are on duty, trying to prevent acts of violence and theft on the trolleys, buses and trains, and have been for some time?
[0] Jezebel.com names Philadelphia the 14th best city in the United States for lesbians, while Lucky magazine ranks Philly the U.S.'s 14th best city for shopping. In case you're curious: There are no listicles in Lucky Lesbian magazine.
[+1] Attorney and mummer George Badey III is running for U.S. House representative in the 7th Congressional District. He makes the announcement atop an appallingly antiquated cowboys-and-Indians float while stumbling through a string-band version of Will Smith's "Wild, Wild West." Also, he's drunk and high. And there's makeup and vomit in his beard. And his campaign manager is a busted-up hooker. And something smells like pee. Old pee.
[+2] Drexel announces a $97 million student housing and retail project on Chestnut Street. "We're turning the Divine Lorraine into a laser-tag arena," says Temple.
[0] The Philadelphia Passion loses the Lingerie Football League championship game to the Los Angeles Temptation. Guess they just wanted it more.
This week's total: 6 | Last week's total: -10
For those in the neighborhood communities, Sugarhouse Casino has been a bitterly divisive topic for years. But how is it actually affecting residents nearby? Artist Mat Tomezsko attempts to answer that question with "Happier and Happier," a new art exhibition opening today, focusing on SugarHouse Casino and the people who are affected by it — for better or worse.
Tomezsko was inspired by the contrast he saw between anti-casino activists, the ever-lit, unmistakable Sugarhouse building and the Fishtown residents who live around the corner from it. He says he comes at the topic as an artist, not an activist: "I don't mean to pass judgment. I'm sure there are lots of people who have fun at the casinos. At the same time, they're an addictive vice, and they can be very destructive. I didn't set out to antagonize people who like the casinos, or the business. They're a legitimate business," he says. "My goal is to have the viewer get whatever they bring to it. If people like casinos, they'll enjoy the paintings. If they don't like casinos, they'll see anti-casino paintings. It's not didactic in any way."
What exactly's going on at the Inky & Daily News?
In case you missed it yesterday: Management at the Daily News appears to have taken down information posted on a Daily News blog by reporter David Gambacorta about the anticipated sale of Philadelphia Media Network (PMN).
You can read a fuller and better version of all of this at Newsworks' Dave Davies' blog Off Mic. and at the media buzz blog of Jim Romenesko.
Yesterday afternoon, Gambacorta posted the following (preserved thanks to Romenesko), which refers to two groups of potential buyers — one headed up by Ed Rendell, and another by developer Bart Blatstein.
Developer Bart Blatstein is leading a group of local investors who want to purchase Philadelphia Media Network, the parent company of the Daily News, Inquirer, Philly.com and SportsWeek.
The group, dubbed Philly Hometown Media LLC, is comprised of Blatstein; Jerry Sweeney, the president of the Brandywine Realty Trust; Bill Harvey, a partner at the law firm Klehr Harrison Harvey Branzburg; Harold Honickman, the soda mogul; and Andrew Barroway, a consumer rights litigator.
Blatstein's development company, Tower Investments, last year purchased PMN's ivory tower headquarters at Broad and Callowhill streets.
Philly Hometown Media LLC released a statement that read in part:
"We reject the notion that operating the dominant print and online sources for news and information in the Philadelphia area has to be an act of philanthropy.
"If we have learned anything in the last ten years, it's that Philadelphians, like the rest of the country, have become information junkies." …..
But that was quicky taken down and replaced with the following paragraph, attributed not to Gambacorta but to staff. (Gambacorta declined to speak to Dave Davies about it ("wisely," as Davies put it) — but it's worth noting that union rules allow a reporter to decline to have his or her name attributed to a story he or she doesn't think is proper).
This blog post has been updated:

A Philadelphia Media Network spokesman today confirmed that the company is not in discussions with Bart Blatstein or the group calling itself Philly Homegrown Media to buy the company that publishes The Philadelphia Inquirer, the Daily News and philly.com.

A statement from Blatstein earlier Tuesday was posted on this blog in which he said his group would like to make a bid for the company.

The company issued no further comment.
So: let the questions begin. Did ownership or upper-management interfere in the editorial process of the Daily News? Did someone kill this story because Gambacorta's post was inaccurate or for a different reason? Why haven't these discrepancies been explained by the Daily News' editorial team? And can we trust anything either paper is reporting on its own possible sale?
This isn't the first instance in which the editorial integrity of PMN's reporting on its own business has been questionable.
The Inquirer failed to report that the city was subsidizing part of its anticipated move to Market Street. And, Romenesko reports, it sure looks like the Inquirer also removed a reference to the company's valuation over the weekend from an article by Inky reporter Andrew Maykuth.
Maykuth initially reported that the company was valued as low as $40 million (the number $100 had been bandied about as a sales price).
While we wait for some answers, we at the City Paper would like to extend our warmest invitation to the good, honest folk at PMN to leak us stuff.
You can reach Isaiah Thompson by email here and follow him on Twitter here.
For decades now, the Benjamin Franklin Parkway has been a home and hangout for homeless folks — in part because it's a big, relatively empty space close to other things; in part because, for decades, various church, school and other groups have been showing up to distribute food.

A few weeks ago, the "feeders" were handed fliers from the Department of Health, inviting them to attend a meeting being held by the city's Health Board to examine possible new regulations on the distribution of food.

A second meeting will be held 5:30 p.m. this Thursday at the Municipal Services Building, Room 1450.
Health Commissioner Donald Schwarz says that the Board, which promulgates health and safety regulations, including some regarding the handling of food, asked the Health Department to speak with those who distribute food on the Parkway and that the Department "is interested in helping to assure that those who are hungry and are getting fed are safer and that those who are feeding are aware of safe procedures."

But some homeless advocates see this as the latest incarnation of a longtime effort by various city interests to push the homeless off the parkway. Mayor Ed Rendell, former councilman Frank DiCicco, Mayor Street, and Center City District chief Paul Levy are among those who've criticized the distribution of food on the Parkway over the years. In 2007, Street administration managing director Loree Jones told a group of students from Mathematics, Civics, and Sciences Charter School to move their food program elsewhere; they did not.

The latest attention to food distribution comes, of course, as the city prepares to celebrate the reopening of the Barnes Foundation on the Parkway, and amid new calls to address the homeless situation there ("As Barnes Rises, Homeless along Parkway get new scrutiny," was one November article in the Daily News).

But there isn't total agreement even among homeless advocates about what should and shouldn't be done.
Brian Jenkins, pastor of Chosen 300, which operates several indoor food programs but also gives out food once a week on the Parkway, says he thinks the Health Board has cause to want to tighten up the rules on homeless feeding programs, "and I can respect that."
Bill Golderer, pastor of Broad Street Ministry, which provides various services for the homeless, told CP he doesn't see regulations on food distribution as inherently bad.

"Good intentions doesn't equal good methodology," he says. "Many of these [homeless] people have serious health histories."
In a 31-to-19 vote, the Pennsylvania Senate today passed House Bill 1950, a piece of drilling legislation that establishes impact fees on shale gas drilling, but at the same time reduces the ability of municipalities to control the activities of drillers. Opponents say the annual fees — which start at $40,000 for unconventional/fracking wells — are among the lowest in the country, and are a pittance compared with the environmental remediation costs (not to mention the cost of importing water). Given that the fees are also tied to the cost of gas, which of course declines as production soars, chances are those fees won't get all that much higher.
Opponents also say that the inability of municipalities to protect themselves could be devastating.Striking down municipal controls — the patchwork of zoning and community meetings that have become among the biggest challenges and most significant causes of delays the gas industry faces — would be a huge victory for the industry. In short, the industry and its supporters effectively played the tax card to get the legislative changes they needed.
Five Philly Senators were among the "no" votes. Anthony Williams and Vincent Hughes were among the supporters. The House is expected to vote as soon as tonight on the matter.
A weekly series of foulmouthed investigations into empty lots, dead-ass proposals and other development and design phenomena in Philadelphia. Find more stories like this at philaphilia.blogspot.com.
Bounded by Arch, Appletree, Eighth Street and the African American Museum of Philadelphia. Pictured: Emptiness.

What a crappy lot. Not only is this ocean of asphalt in an unfortunate location, but it's also surrounded by a multitude of ugly buildings. This lot is part of the barrier between Chinatown and the Historic District. When you stand on the block where this pile of tarmac sits, you can't even tell that Chinatown is only a block away.
This piece of shit has always irked me. There's really little to no redeeming qualities of anything you can see from this location. The lot is bookended on the East and West by 1970s trash buildings: the Philadelphia Garment Center (now Driver's License Center) and the African American History Museum of Philadelphia. Both of these buildings are clad in that shitty 1970s facade material that looks like Corduroy pants. Therefore, I dub this lot the Corduroy Building Lot.
More pain is on the way, Pennsylvania. Today, Republican Gov. Tom Corbett proposed a new budget that includes 30% in cuts to state-funded institutions like Temple and Penn State.
Here is the budget, and here is the speech.
That adds up to big money: a $42 million cut to Temple, and $64 million cut to Penn State. In 2011, Corbett proposed a 50% cut to higher education, which the legislature decreased to 19%: Temple tuition increased by $1,172, Penn State's by $712.