Archive: July, 2012
Pennsylvania's new voter ID law, when it kicks in this November, could disenfranchise thousands of Philadelphians — particularly poor, elderly and minority residents who may not have the now-required photo IDs or easy means to get them. Add to that list: Anyone from Puerto Rico who hasn't replaced his or her birth certificate since 2010, the year Puerto Rico voided all of its birth certificates in favor of new and supposedly more secure ones. A birth certificate is required in order to obtain the photo identification required to vote.
The problem is, a lot of Pennsylvanians fall into that category, according to Jorge Santana, Deputy Commissioner at the Philadelphia City Commissioner's Office, which oversees elections in Philadelphia. "A lot of people did go ahead and get their birth certificate, but a lot of people did not," he says. "The reason it's a complicating issue for them is in addition to getting all the paperwork together to apply for their birth certificate, now they need their birth certificate to apply for their non-driver ID from PennDOT."
Santana said the City Commissioners have been getting a trickle of calls and visits from Puerto Rican-born Philadelphians, and is working with groups like Congreso, Associacion Puertorriquenos en Marcha, Pubic Interest Law Center and others to try to get the word out. "This is a common issue, but it's never been connected to voting before," he says.
Carmen Roman, a Philadelphia woman whose old birth-certificate was burned in a house fire and who has never had a state ID, said she's been trying for years to get her papers in order. Santana says his officer She says she voted in previous elections and now worries she'll be barred from casting her vote in November. "I don't got no state ID — I'm not able to do nothing," she says. She sent in her latest application for a birth certificate a couple weeks ago, but hasn't heard back yet. "I've been trying everything," she says.
A weekly series of foul-mouthed investigations into empty lots, dead-ass proposals and other design phenomena around Philadelphia. Find more stories like this at Philaphilia.blogspot.com.
36-50 S. Front St. -- Empty Lots are supposed to get smaller, not bigger! Here we have a dastardly empty lot on one of the city's oldest blocks. Though it has existed for quite a long time, the lot has managed to get incrementally larger in recent years due to shitty circumstances. Overall, there's no reason for this empty space to exist ... but it does.
This part of Front Street was one of the original blocks surveyed by Thomas motherfucking Holme himself, a month after William Penn arrived. The site of the lot spent plenty of undocumented time as little cottages in Penn's old "Green Country Town," which was the primordial city/village of Philadelphia. Later on, in the early 19th Century, being near the waterfront led to the building of large (for their time) commercial warehouses that served maritime interests.
In the mid-19th and early 20th centuries, this particular block became home to Philadelphia's "Wholesale Wool District." At the time, Philadelphia was one of the great wool distribution points of the world. If you were an astute buyer of wool, you would go to the site of this empty lot to skip the middleman.
A lawsuit over the ban on feeding the homeless outdoors, filed by the Philadelphia chapter of the ACLU against Mayor Nutter and the City of Philadelphia, kicked off yesterday morning and will likely wrap up today. For years, multiple religious organizations including the Chosen 300 Ministries, The Welcome Church, The King's Jubilee and Philly Restart have been providing free food for the homeless in outdoor areas all around Philadelphia. The ban, which was supposed to take effect in early June, would prohibit outdoor feeding in city parks, allowing distribution only at a designated site outside City Hall.
The most prominent point of discussion in the trial was the issue of the reason behind the ban. When passing the law, Mayor Nutter claimed that by limiting the ability to provide free food to the homeless to the indoors, the city would create a more sanitary situation for all parties involved. Many religious members disagree, however. Brian Jenkins, a member of Chosen 300 Ministries claims that by restricting the feeding to City Hall, Philadelphia is creating a "separate-but-equal mentality. The message is that the homeless are lower [than other Philadelphia citizens]."
The restriction to City Hall raises further issues for members of the ACLU and religious organizations, who claim that feeding in City Hall makes many people feel "uncomfortable" due to the larger police presence. Jenkins explains that some of the people who they feed are mentally ill and "have difficulties with the police," which can, in some circumstances, make the situation unsafe.
The ban comes at a bad time, claims Sister Mary Scullion of Project H.O.M.E. Scullion says that the $160 million cut in funding to general assistance, which comes into effect on August 1, will most likely leave more Philadelphia citizens homeless, and as a result, in need of free food.
The trial will resume this morning at 9 a.m.
There will be stiff competition, but may the most tire-filled, trash-heaped, needle-stabbed lot win — in the Campaign to Take Back Vacant Land's contest for the city's worst vacant lot. The advocacy group that's been pushing for a citywide land bank will select both the best and worst vacant lots in the city, in a contest running now through Aug. 31. The worst lot gets a clean-up by the Campaign; the best lot, a gift card to go toward continued upkeep. Send pictures of your good work or blight gripes to takebackvacantland(at)gmail.com.
About 60 demonstrators from Frankford and Northwood this morning showed up to protest work on what they've been told will be an addiction recovery house or boarding house at 4834 N. Penn St., in a neighborhood already estimated to be saturated with 150 such houses. Neighbors began organizing against the project over the past few weeks, and the Department of Licenses & Inspections last week issued a stop-work order on the renovation, for which no permits had been pulled. But roofers showed up despite the L&I order this morning, and neighbors had to confront them to insist that they cease attempts to work on the property, Northwood Civic president Joe Krause said.
Deacon Lamont Purnell, the owner of the house, "was there this morning and talking with different people, and each person got a diff story of what he was going to do there," says Pete Specos, Frankford Civic Association president. "We have about 10 different versions of what he wants to put there." Purnell hasn't yet come before a zoning committee in either neighborhood, but he told the Daily News he wants to house at least 30 residents in the 11-apartment building.
Krause says it doesn't matter what the stated intent is for use of the building. "He's singing the same song we've heard year after year. He'll give us six or seven different uses, and the ultimately goal is to get as many people in there as they can. Once they get the zoning changes, tehy can put anybody they want in there."
Frank Bennett, an attorney and vice president of the Northwood Civic Association, says the groups are considering legal action if necessary, to ensure that no housing is created without proper facilities, including ktichens and bathrooms for each apartment.
Purnell is scheduled to meet with Northwood on July 17, and Frankford on Aug. 2, to go over his plans. But given the history of boarding houses in the neighborhood, almost anything he suggests will be a tough sell. Neighbors say boarding houses, and recovery houses in particular, have been transforming the neighborhood — and not for the better.
"We could protest different houses each day — the time and effort that it would go into protesting each house and keeping them from opening, it wouldn't be worth staying in the neighborhood," Krause says. "But now, people can't afford to move out. Their houses are worthless because this area is now known for crime, unregulated crime."
.
While Philly schools struggle with potentially crushing debt — a deficit as large as $282 million, according to new and much more concerning figures released Friday — one local school that was recently converted into a "Renaissance" charter school is about to see a big cash influx. Grover Cleveland School, a Tioga neighborhood school that will reopen as a Mastery-run charter in the fall, will receive a $1.38 million federal School Improvement Grant, part of $6.9 million to be administered by the state Department of Education. Mastery is also a major beneficiary of financing and/or grants from The Reinvestment Fund and Philly School Partnership, as Daniel Denvir outlined in his cover story on the William Penn Foundation and its chief executive, Jeremy Nowak.
"We cannot overstate the impact that money like this will have," said Rep. Rosita Youngblood in a statement. "It financially underwrites a shift in approach that otherwise could not take place. It funds a new direction at Grover Cleveland, one that hopefully will yield better test scores and graduation rates." Of course, a massive infusion of cash is one way to make sure that a shifted approach — ie. charter schools — yields improved results.
Meanwhile, the Department of Education has also approved four more cyber charters to open in the fall, despite many lingering questions over their efficacy and recent scandals/closures.
"Oh no they didn't" is Daniel Denvir's weekly blog post on last week's state politics. Philadelphians know precious little about the legislature or governor, but pretending that Tom Corbett doesn't exist will not make him go away. Follow on Twitter @DanielDenvir.
Republican Gov. Tom Corbett's administration has signed a $249,660 contract with a company run by Mitt Romney fundraiser, former state GOP party executive director, pharmaceutical lobbyist, and school voucher advocate Chris Bravacos to direct a media campaign promoting the state's Voter ID law.
Yes, that very same law, requiring that voters present identification at the polls, which critics contend will suppress Democratic-leaning non-white, poor, elderly and youth voters and which House Majority Leader Mike Turzai recently boasted (video) is "gonna allow Governor Romney to win the state of Pennsylvania."
Occupy National Gathering finished a five day meet-up and series of protests on Thursday with a march from Philadelphia to Wall Street. The National Gathering group, which is comprised of Occupy members from all over the country, has spent the past five days setting up day camps and meetings at Franklin Square Park, sleeping in front of banks and in parking lots and organizing marches that shut down multiple major streets in Philadelphia.
These are some of the most talked-about occurrences at National Gathering this past week.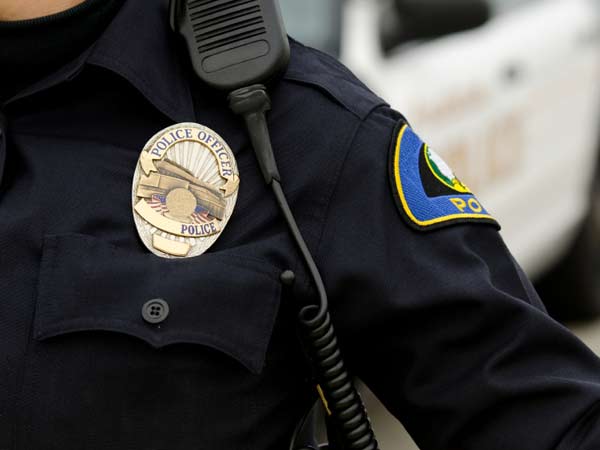 1. Police clashes and mass arrests. One of the most prominent points of contention in National Gathering was the overwhelming police presence — and uncharacteristic level of conflict. On Saturday, the first day of the movement, Occupiers who had intended to sleep outside of Second Bank of the United States in Old City, were met with an abundant police force. Police in riot gear blocked demonstrators from entering or leaving the park, leading to the arrest of one Occupier. The next night, 26 Occupy protesters were arrested in a march for walking against traffic. The number of arrests did die down over the following days; however, a protest on Wednesday night was met with a barricade of police officers in front of Love Park, who refused to let any protesters past. One Occupy member was arrested, amounting to a total of 28 arrests over the course of the week.
2. Allegations of sexual harassment. Some Occupiers also found issue within the movement due to claims of sexual harassment. Multiple organizers told CP that one member – known as "Sage" – had been accused by six different women of sexual harassment over the course of National Gathering. They said he had also been making racist, sexist comments to multiple members of the movement. He was asked to leave and at one point, Occupiers formed a barricade to keep him from entering the camp.

Yesterday, Mayor Nutter held a press conference to discuss, among other things, the potentially deadly heat expected this weekend. The Daily News reports that there have been four heat-related deaths so far, and with 100-degree heat expected tomorrow, there unfortunately be more.

The mayor and city administration are urging residents to stay cool, check on elderly neighbors and relatives, and make use of city services – including city "cooling centers," where residents can get out of the heat and enjoy some taxpayer-funded AC.

Thing is, the cooling center plan is less of a coordinated emergency plan than you might think.

In the sweltering heat of last Sunday, this reporter noticed (as reported in this week's print edition of City Paper) a tweet from the city reminding residents to stay out of the heat and offering a link to a list of "cooling centers."

But there wasn't exactly a list -- instead, there was an interactive map which (after performing not the easiest installation of additional flash software in order to be able to view it) showed cooling centers around the city.

It turns out many, if not most, are branches of the Free Library – and that makes sense: why not use the existing infrastructure of libraries, already distributed in neighborhoods around the city, to deliver an emergency service?
Only that emergency service doesn't appear to be being delivered on an emergency basis -- that is, the libraries aren't actually open that many extra hours at all.

Last Sunday, for example – despite the fact that the city's Health Commissioner had declared an excessive heat warning, and that the city was tweeting about its cooling centers – none of the city's branch libraries were, in fact, open (three regional libraries were, as well as the Central library, for part of the day). Only one library, Lucien B. Blackwell, had extra hours on Saturday.

And it turns out that the City's Office of Emergency Management, housed in the Managing Director's Office and which oversees the city's response to emergencies like extreme weather, doesn't actually oversee cooling center hours – or even, apparently, keep track of them.

Joan Przybylowicz, of the MDO, said her office didn't know whether cooling centers had been open last weekend and explained in general terms that cooling centers "may open" during an excessive-heat warning, and the city "may request that the Free Library extend hours," but that it's up to the Free Library and its branches to figure that out.

The MDO, she explained, "doesn't have the ability to manage a list that would change every day. ... We don't keep track of which libraries or older adult centers extend their hours for every excessive heat warning."

So it's up to the Free Library, not the Office of Emergency Management, to coordinate an emergency response – and it's on them to pay for it, too: Przbylowicz confirmed that the funds for extra hours come straight out of the budget of the Free Library, not the MDO. The Free Library, of course, has seen its budget dramatically cut under Mayor Nutter and has been operating on reduced hours for years.

Meanwhile, CP checked the Free Library's blog – the only place that has up-to-date info on cooling center hours we could find – to see what was planned for tomorrow's hundred-degree heat.

Right now, the site says one (1) library will be open extra hours on Saturday. Nothing is listed for Sunday – again.




Today's Inquirer includes two articles (here and here) on the William Penn Foundation, including the big news that William Penn announced a $15 million grant to the pro-charter Philadelphia School Partnership―a scoop that we reported yesterday and that William Penn had refused to confirm.
Indeed, William Penn president Jeremy Nowak gave his Inquirer interview yesterday―after our story broke―making it seem pretty darn obvious William Penn spoke with the Inquirer as part of an effort to push back against a City Paper story they are very unhappy with.
And while the Inquirer cited our article, they did not report or follow up on its three most important scoops: